My taste for the outdoors and travelling goes back a long way…
Travel is Youth.
Once upon a time…
I am 14 years old…
I don't go to school anymore, but I am thirsty to learn, to discover, to live! I want to learn about different cultures, ways of living and thinking! I tell myself that it is impossible that our way of being in this country is the ultimate way of living. So much to learn, so many people to discover; I can't wait to free myself from this straitjacket imposed by a supposedly open society, but which I perceive as a reality closed to difference and diversity !
At the age of 18, I am finally leaving !
I'm leaving to better meet myself !
I'm very young and lively, and now I'm travelling ! …
Walking, slowly, I slowly observe the cities in a hurry, I savour the confusing and different regions… Finally I can breathe !
I'm penniless, but I'm full of energy and creative enough to get by without the financial help of a parent.
I'm meeting life in all its forms, at last! I am ME ! Without the judgment that was made about me, it doesn't matter if it was well or badly intended !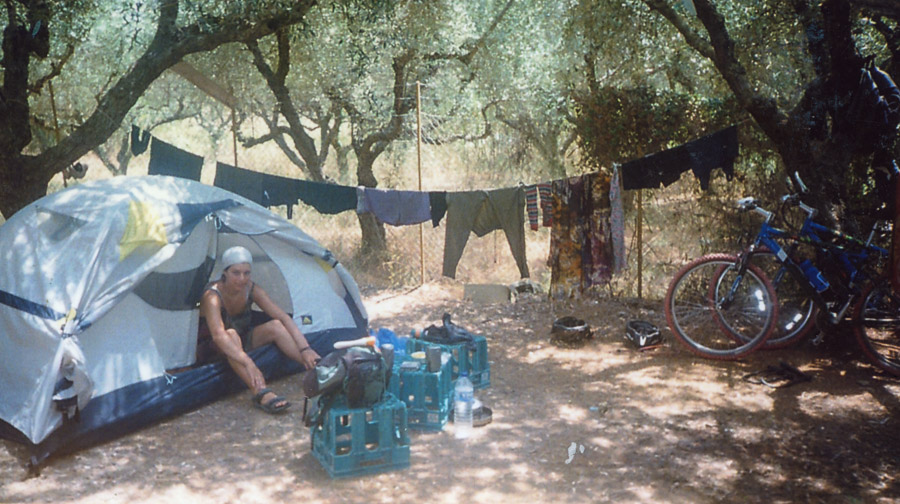 One day, in a department store, I quickly buy a bicycle, back packs, all the equipment for sleeping and eating.
With what little money I had left… Poof !
My journey on two wheels begins…
I'm flying to Crete, Greece and all the way back to England! That's when I discover this wonderful way of travelling !
During the following years, I developed a passion for rock climbing, kayaking and river canoeing, and off-piste skiing. I undertake several expeditions in complete autonomy! Both their preparations and the expeditions themselves exhilarate me. I decided to do a bachelor's degree in the outdoors to combine my two passions, outdoor adventure and humans! Humans, whom I have met in America, Europe, Australia and New Zealand.
And then… at the age of 38… BANG!
Nothing more…
Trauma !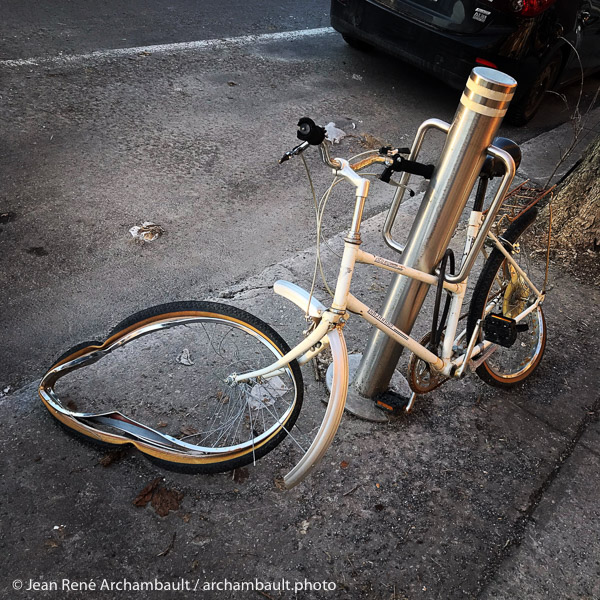 I'm lying down…
People talk to me, but all I see is their lips moving…
I no longer understand anything.
I'm in pain, I'm impatient, my life is going on in my head…
I feel so angry, incomprehensible, anxious and lonely…
A motorist has just hit me.
I am no longer able to stand up without being dizzy, walking is a heavy task !
Since then, this shock has shaken me on all levels.
There is no one to guide me towards recovery…
I am taken care of by a health system, just like me, tired !
My body, my head, my emotions no longer respond…
Everything is mixed up and confused. It's hard for me to accept this…
Despite my good physical abilities, I am not considered an athlete; the workers really don't know how to evaluate and help me, so the lack of manpower and resources becomes a major cause of poor care !
Again, I have managed.
Thanks to my will to live and my strength, I got out of this hell…
It took me a year to recover and become functional again; since then, I've been doing research in order to recover and resume my outdoor activities.
I have and will continue to have health problems and after-effects related to this accident, but I have managed to resume almost all my activities by finding another way to save and manage my energy…
I am now focusing on a new adventure : cycling across almost every province in Canada !
After my accident, all my hopes for recovery and success have been focused on this project… As if to ward off fate.
That's where I'm at right now !