Why this trip ?
Mild head trauma (mild CBT), concussion, post-concussion syndrome
So many names that mean nothing when distress and invisible after-effects weigh on a person who previously functioned freely.
Emotions become confused, the body no longer follows and out of shame at having become like this, we distance ourselves from others.
For my part, with the love and understanding of my loved ones and my joy of life, I have managed to become emotionally and physically functional again.
I have rehabilitated myself to about 80%. Some after-effects are still present. I live with them, proudly, and I strive day after day to tame them.
This journey is a necessary journey towards returning to my health, towards personal resilience, towards people and their own hopes…
Now, give to the next one!

I want to carry out this challenge, not only for myself, but also to collect donations for Répit Jeunesse. A community organization that helps a diverse clientele with social, mental health, addiction, homelessness, school dropout and other problems.
I am very touched by this, because it is not easy to live with a problem that is invisible to everyone and that is still taboo today.
So I want to collect donations to raise awareness and help those who find themselves on the street, because homelessness often affects people who are interesting, talented, who have suffered a shock or who are struggling with mental problems.
The goal: to reach $15,000 in donations.
Donations that will be used to create the location of a shower and laundry room for the needs of the clientele served by Répit-Jeunesse.
Their mission :
At Répit-Jeunesse, they devote all their energies to breaking the cycle of exclusion by building bonds of trust with people who are excluded or at risk, to enable them to reconnect with society and contribute to it. They reach out to excluded or at-risk people through their team of street and community workers; this is their core competence. At Répit-Jeunesse, they believe in a world where every human being is considered.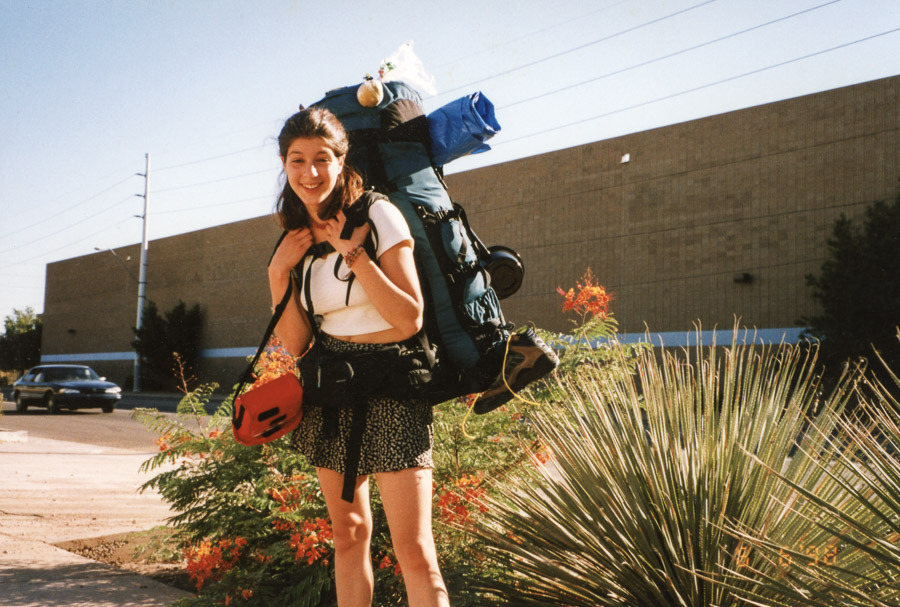 Of all the trips I have made, this one will be a pilgrimage that will test everything I have learned about myself over the past three years. An intense challenge you tell me? Yes, it is…
Reflecting the challenges we face and overcome when we are in a moment of physical illness, emotional shock, mental illness or addiction issues.
And it is here, on this site, that you will be able to follow the evolution of my journey, my days, my inner landscapes and those scrolling under my bike…
I will communicate with you through this site and its blog.
Then add me to your favourite sites!

My itinerary :
Starting in early March 2021, departure by plane from Montreal to Vancouver.
For the first few weeks I would take advantage of the mild weather on the west coast of British Columbia and hit the road on my bike to Vancouver Island and a few smaller islands in the surrounding area to stretch out before the big departure and let the cold weather ease off elsewhere in Canada.
Then, depending on the weather, I will head to Kegaska (QC), passing through Jasper (AB), the Great Plains (SK-MB) and the northern Great Lakes (ON); the North Shore of Quebec will be waiting for me in early summer. Arriving at the end of Route 138 in Kegaska, I will take the ferry to Blanc-Sablon.
I will spend a few days on the Labrador coast before crossing to Newfoundland.
Then, Sainte-Barbe and Argentia (NL) will be waiting for me along the coast as much as possible and I will make a nice stop for a few days in Saint-John (NL).
I will cross to Nova Scotia and its famous Cabot Trail and then take a ferry to Prince Edward Island.
I will then return to the mainland and travel along the east coast of New Brunswick to Quebec. If the weather is good and I still have some energy left, I will tour the Gaspé Peninsula on my way back to Montreal.
It will be a fantastic trip! And I'll have hell of a thigh!