Here I am at last ! Newfoundland !  The New Promised Land !
Since 2019, I have been dreaming of coming back…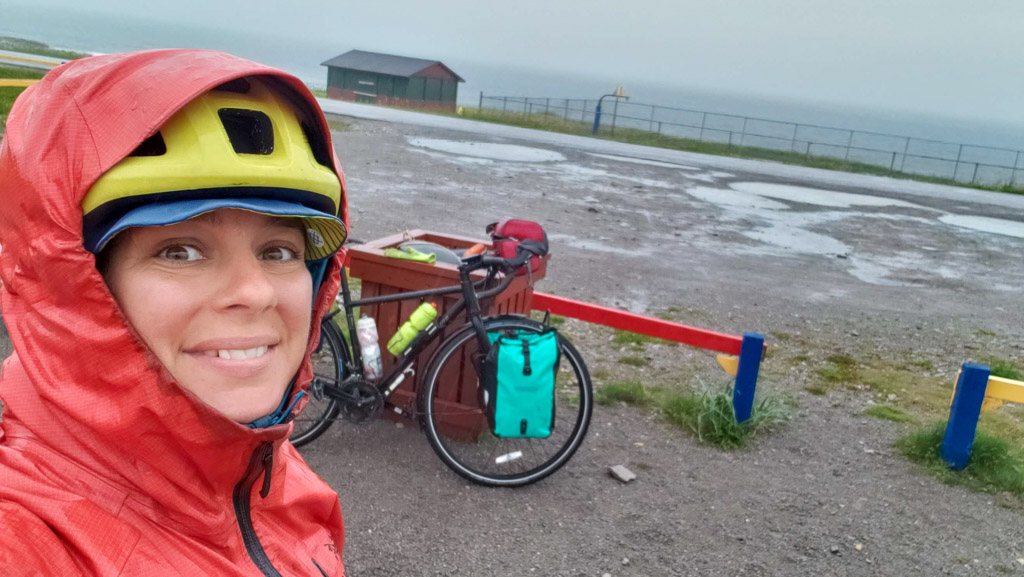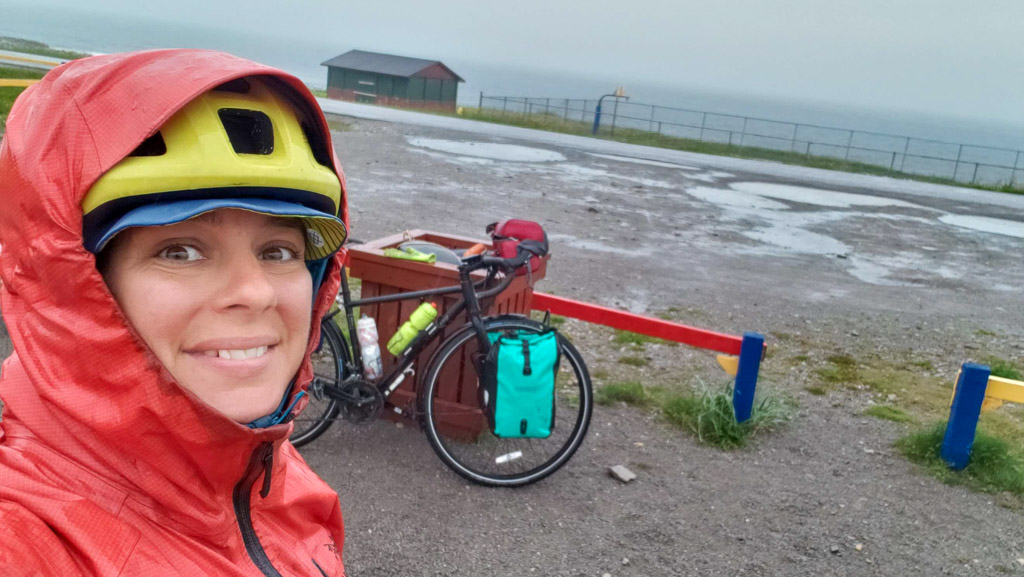 I arrived on a rainy Friday night; I put my tent in a small park in the port of my arrival, the village of Sainte-Barbe, the north-western gateway to the Newfoundland peninsula.  And I fell asleep with the sound of the waves and the whales' blowing… Wow ! Finally a new sea !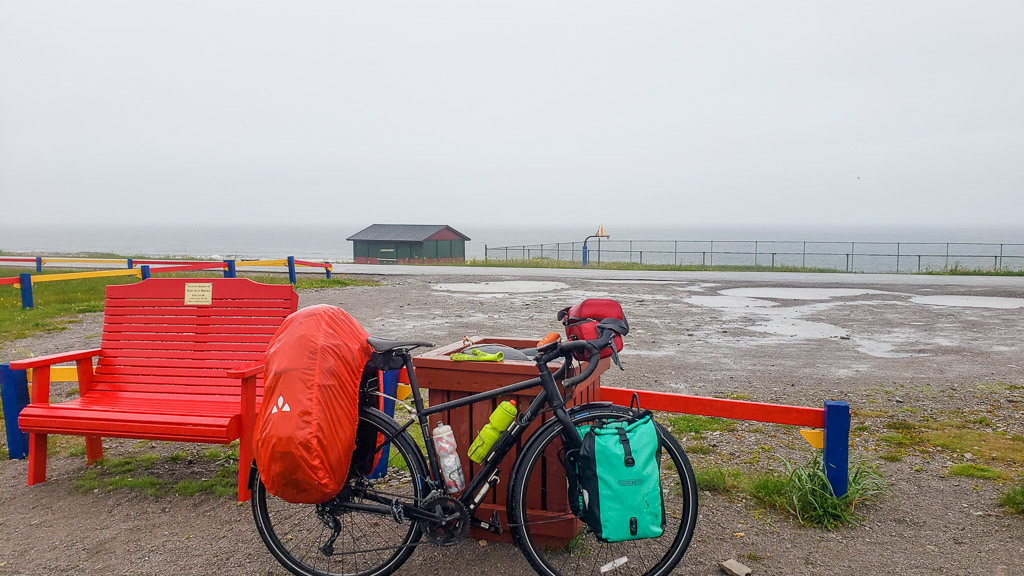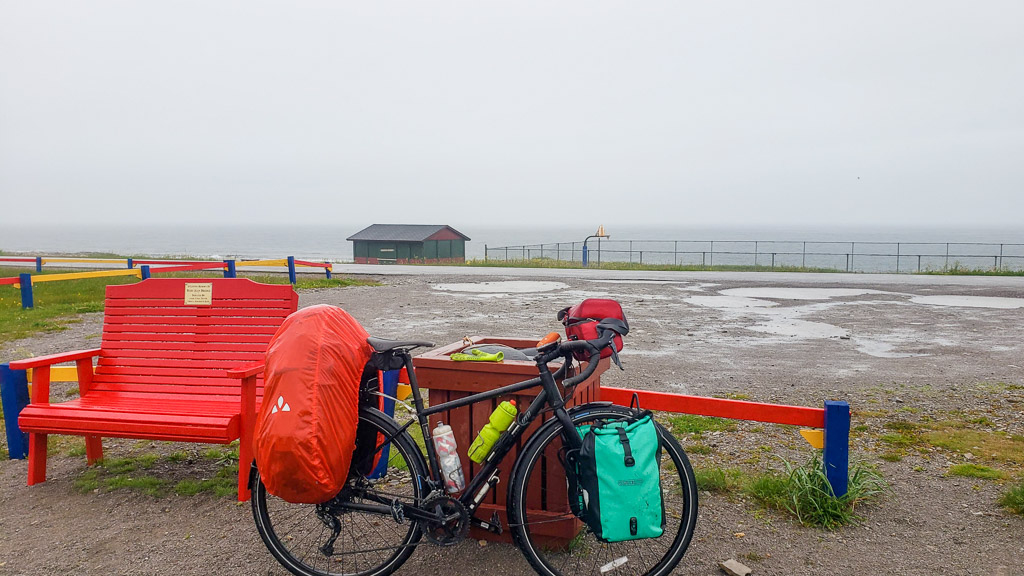 Saturday morning, it rains non-stop, but I get on my bike, too excited to discover this new road. I've been riding for two hours and I haven't seen anyone, not a vehicle, nothing…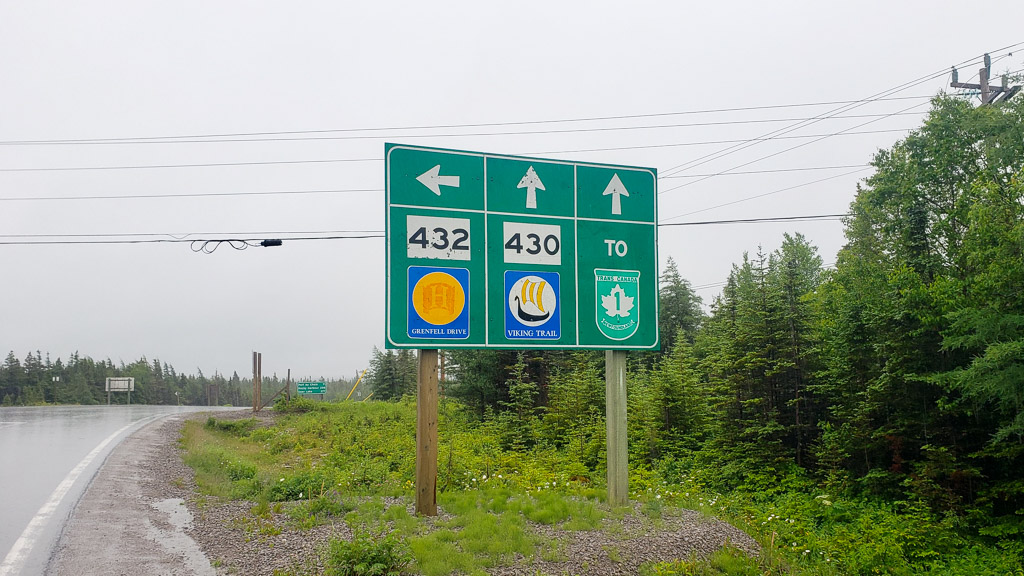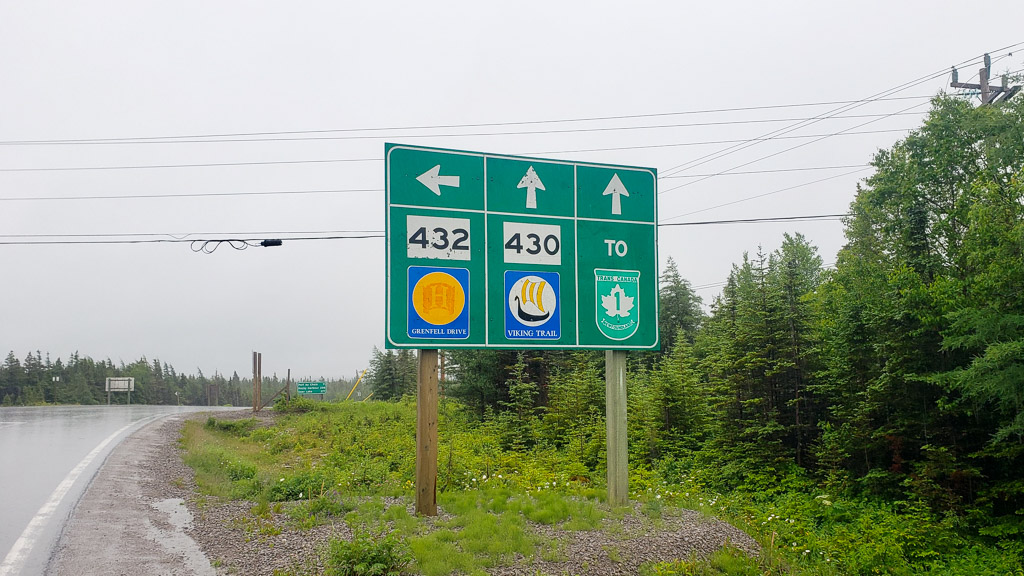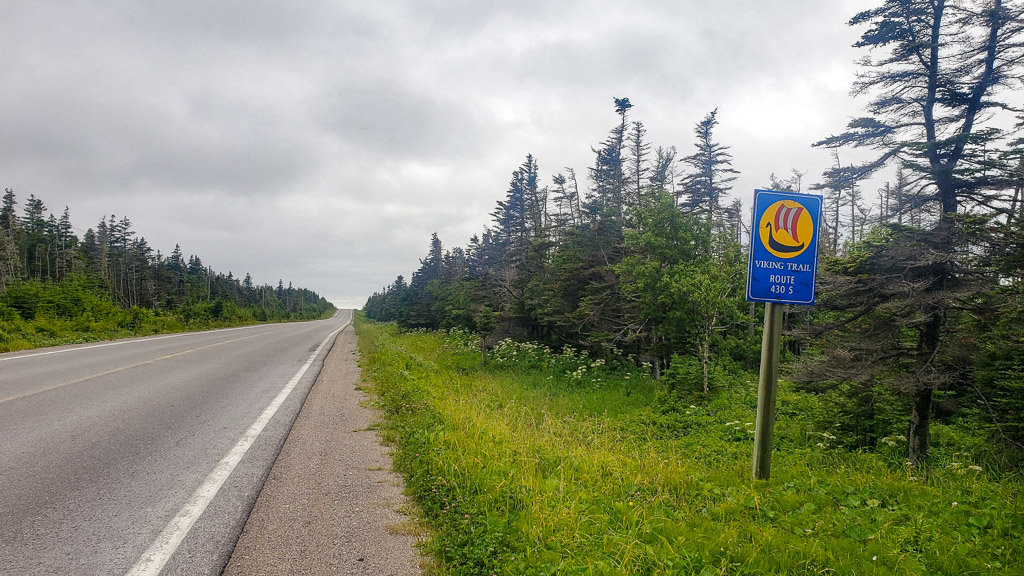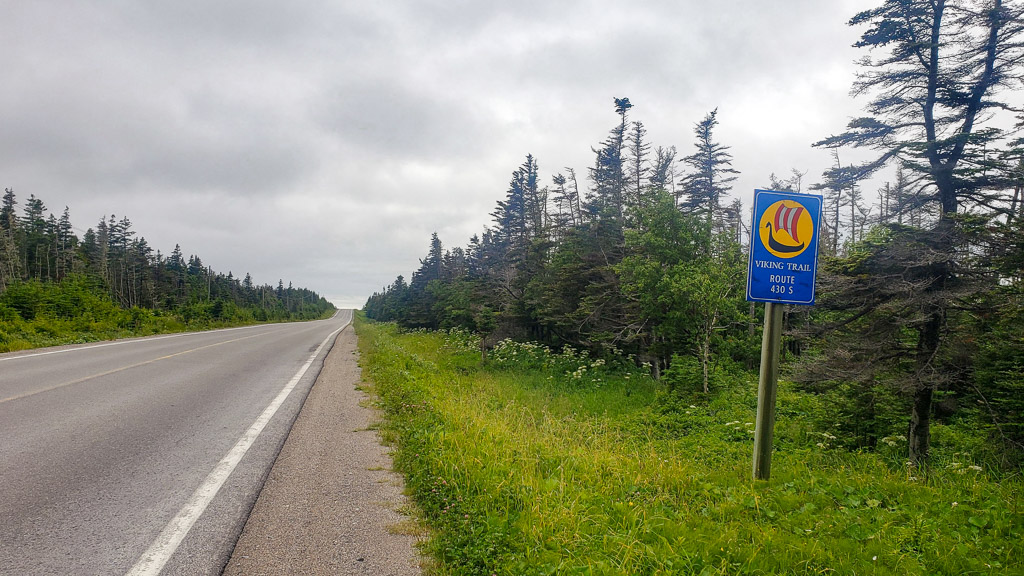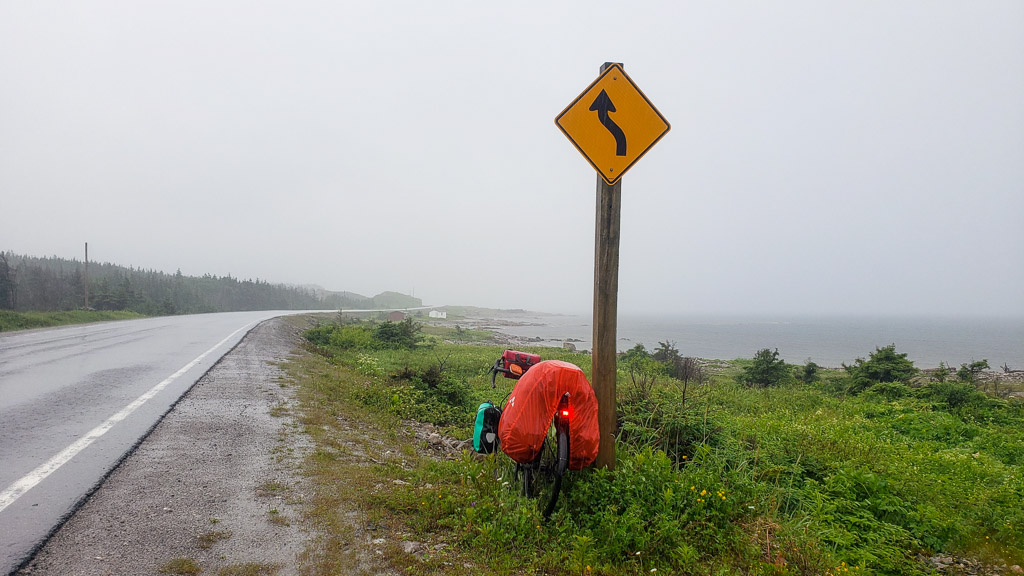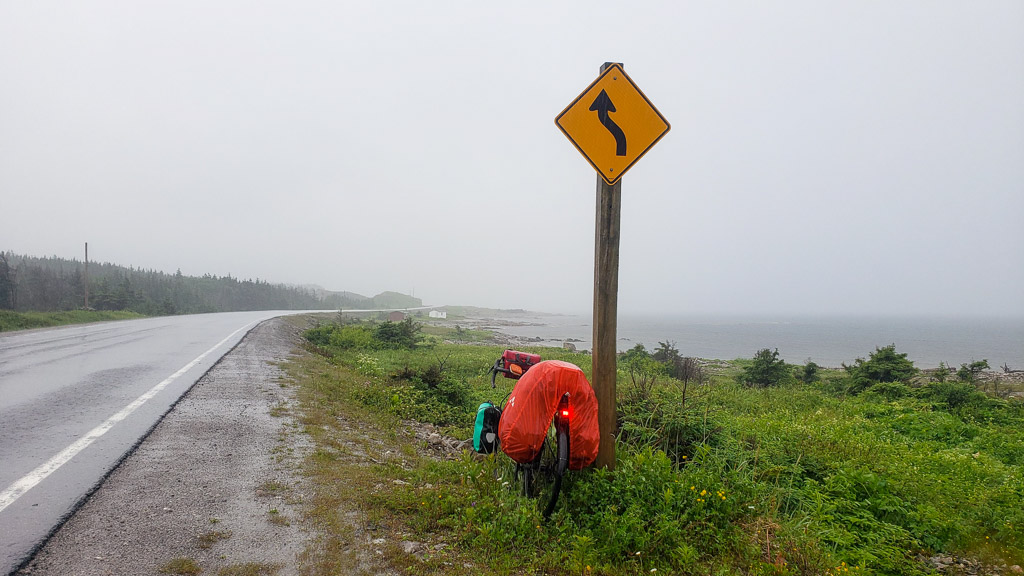 I ask myself: am I the last human on earth ?
What a strange sensation, this mixture of solitude and freedom…
And this coastline, so different from the North Shore and even more so from the west coast of British Columbia! Only the road, the horizon of the sea, a little vegetation, no big forest.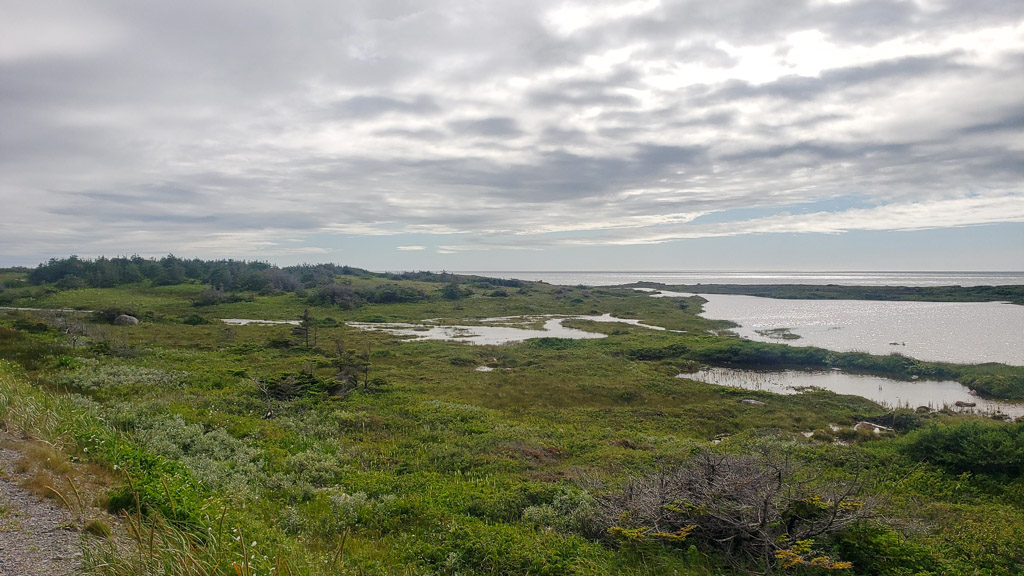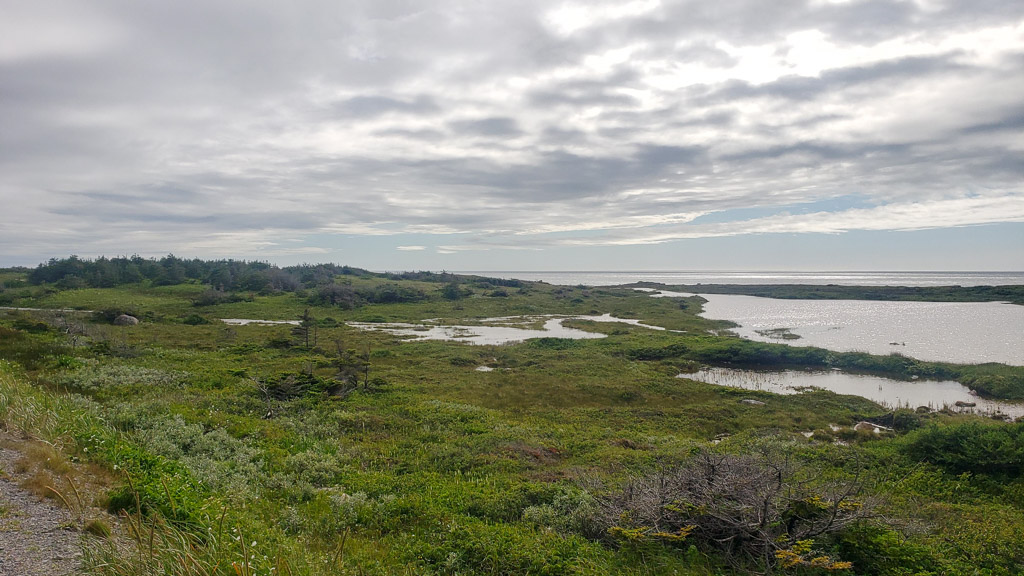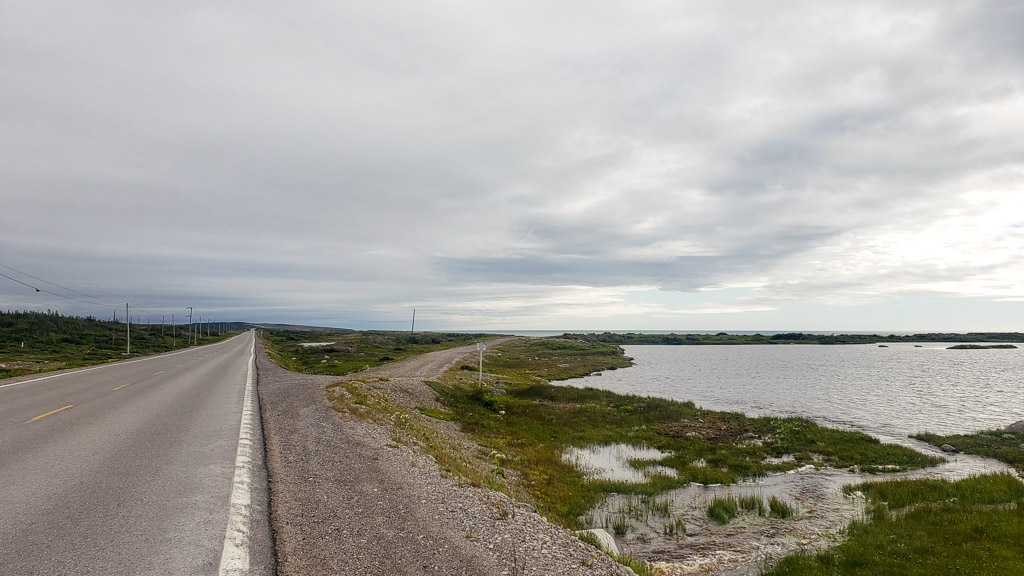 I end up arriving at a mini village. The inhabitants welcome me with open hearts. A lone woman on a bicycle arouses a lot of interest. Sitting quietly at the local convenience store to dry off a bit, a good man buys me a hot dog !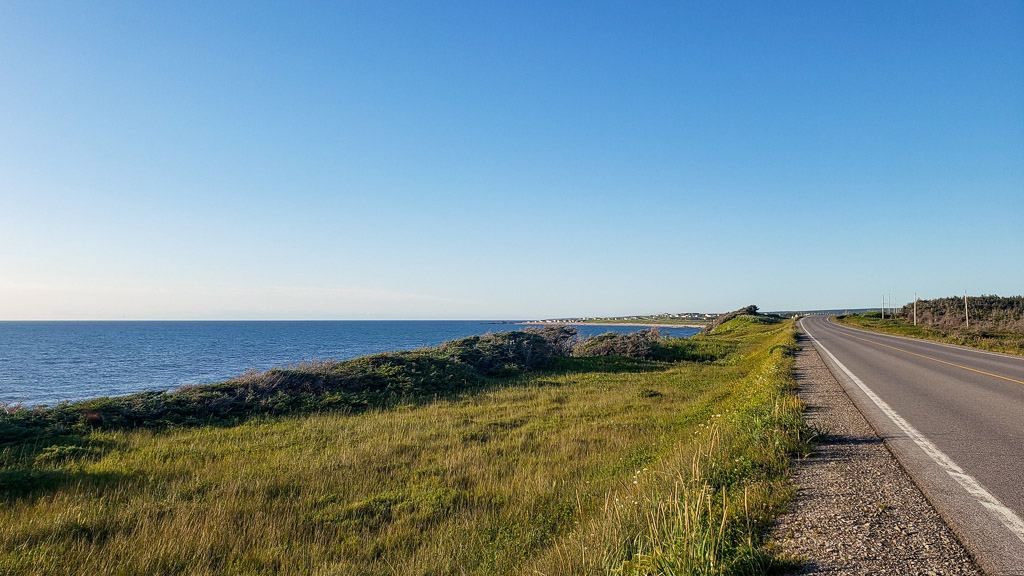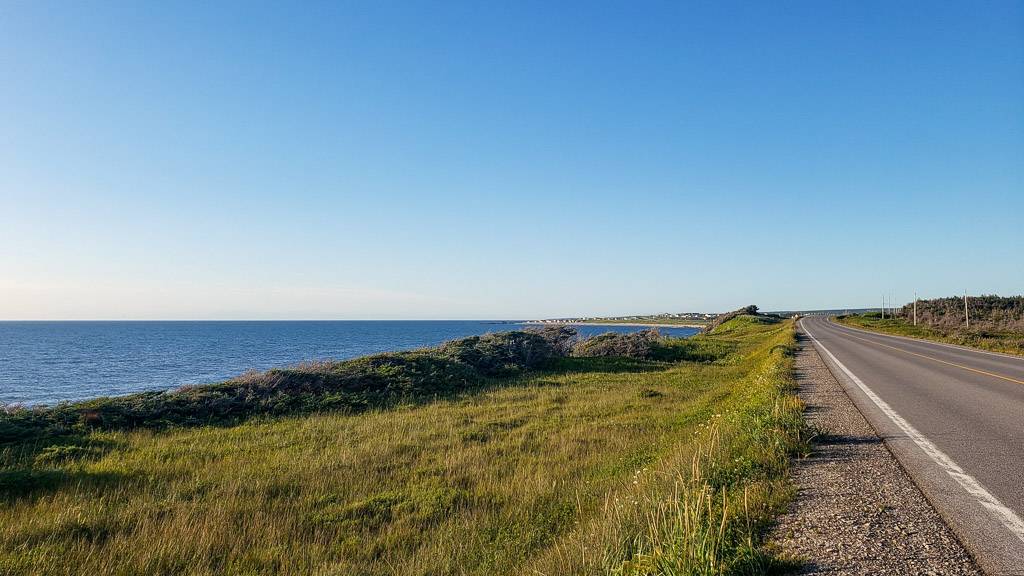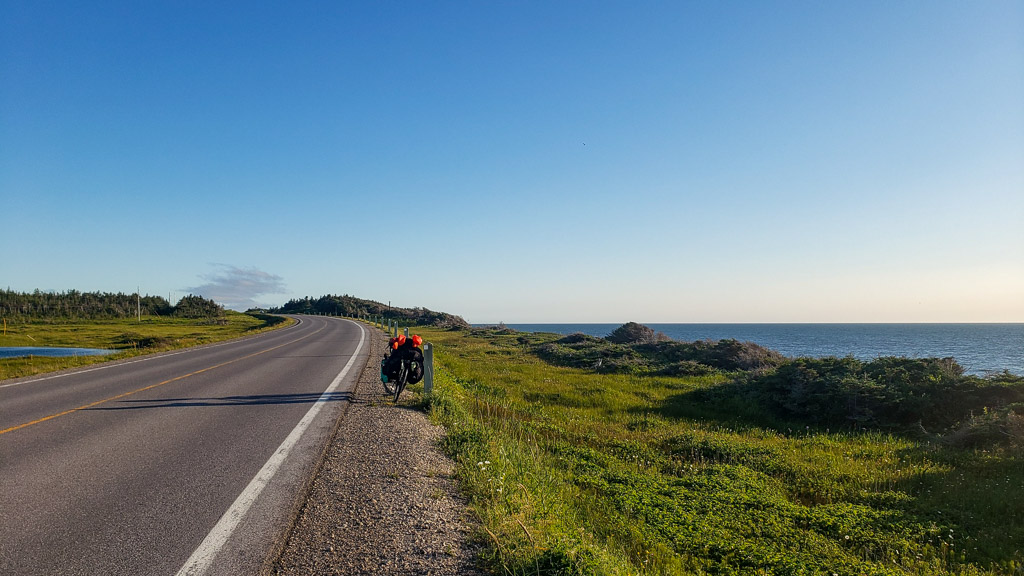 The rain has finally stopped and after 160km on my bike, I arrive at Arches Provincial Park. A beautiful sunset awaits me there, it's fabulous ! I set up my solo tent and quickly fell asleep. My first day was a blast !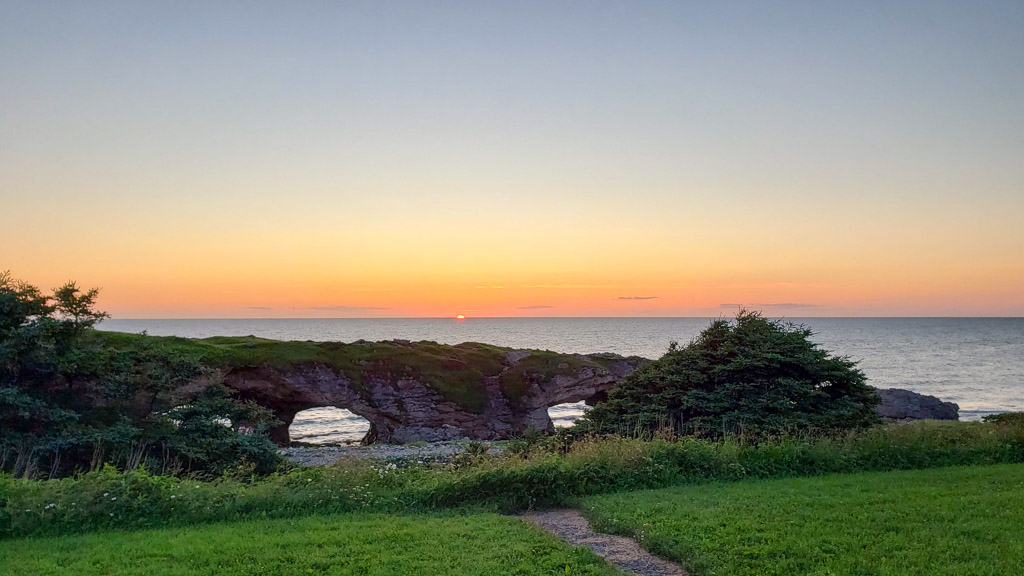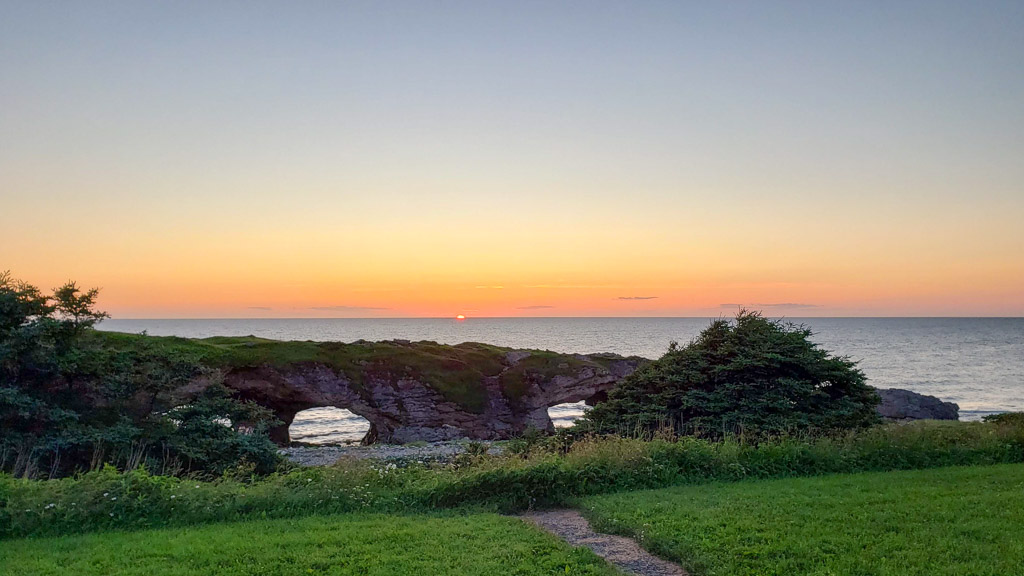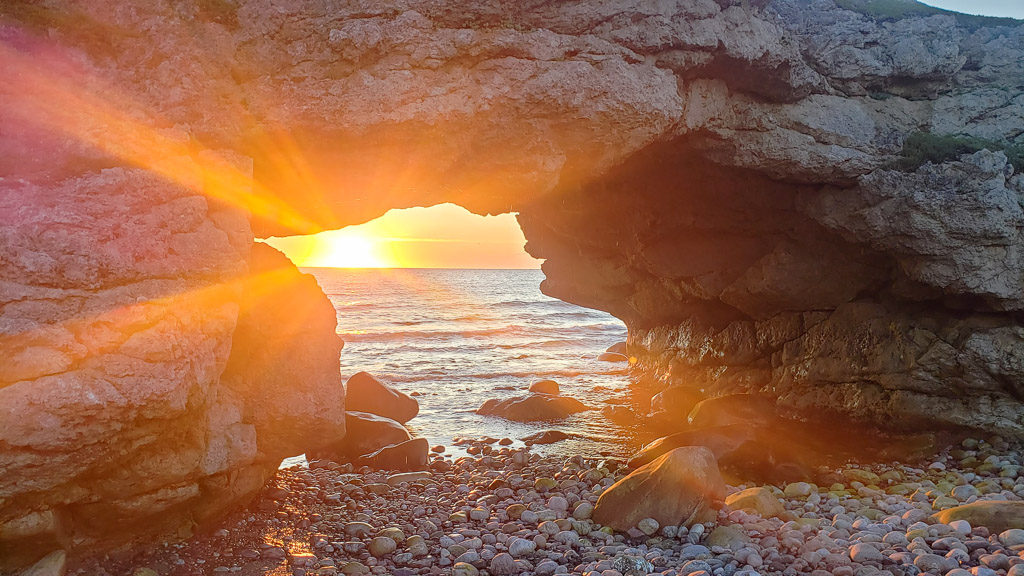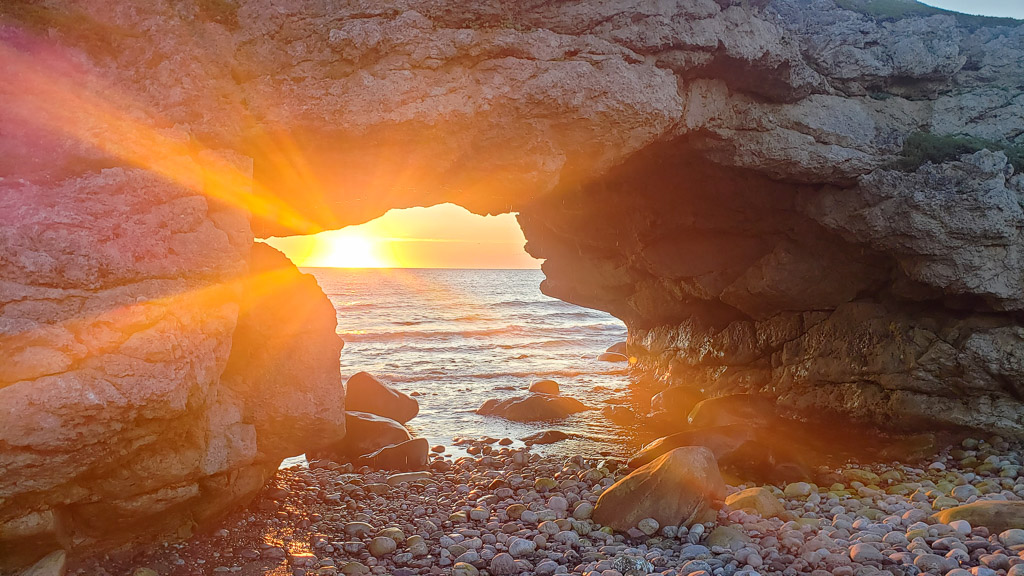 Next destination: Rocky Arbour, located in the heart of Gros Morne National Park.  The road between this park and Rocky Harbour is smooth. The smell of the sea, of flowers after the rain and of conifers intoxicates me. I feel an intense joy to be on this impressive island !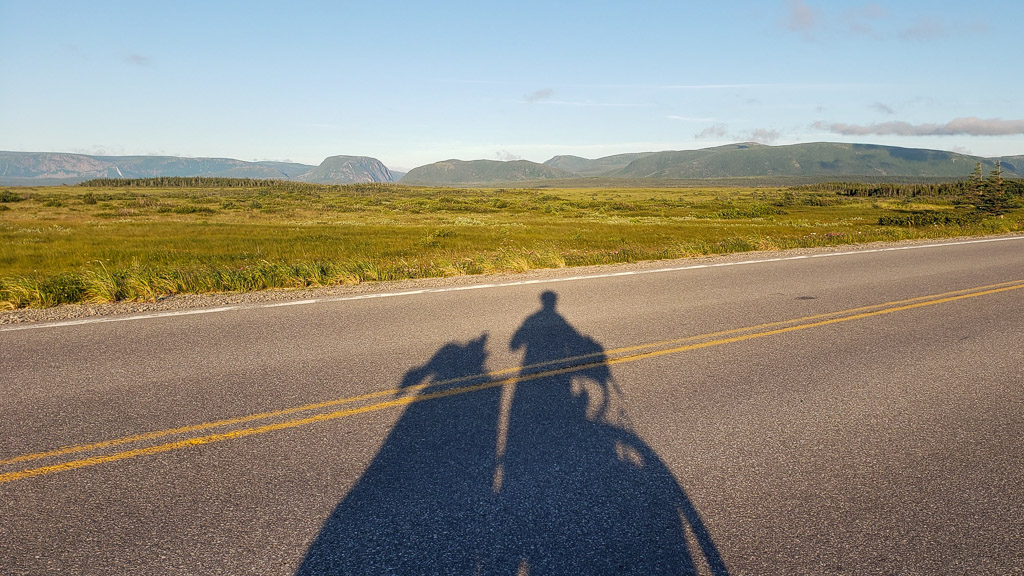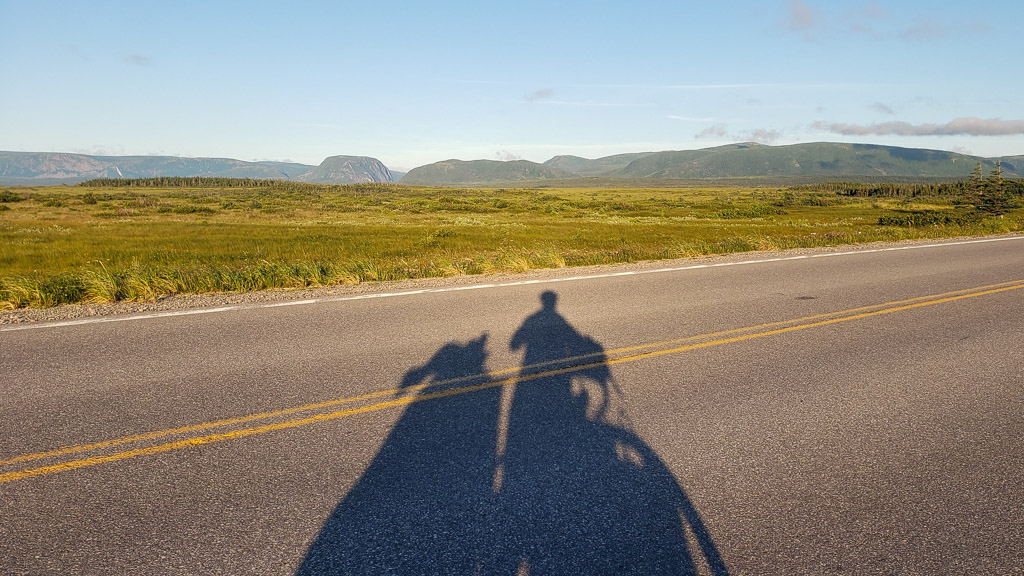 As I am so close to the Gros Morne Park, I take the opportunity to go for a hike that is popular with many hikers.
Waiting to participate in the interview with Pépito Live Costa Rica, I ended up at the 'Out East Adventure Center' youth hostel where for 20$ I could pitch my tent and enjoy the nice facilities.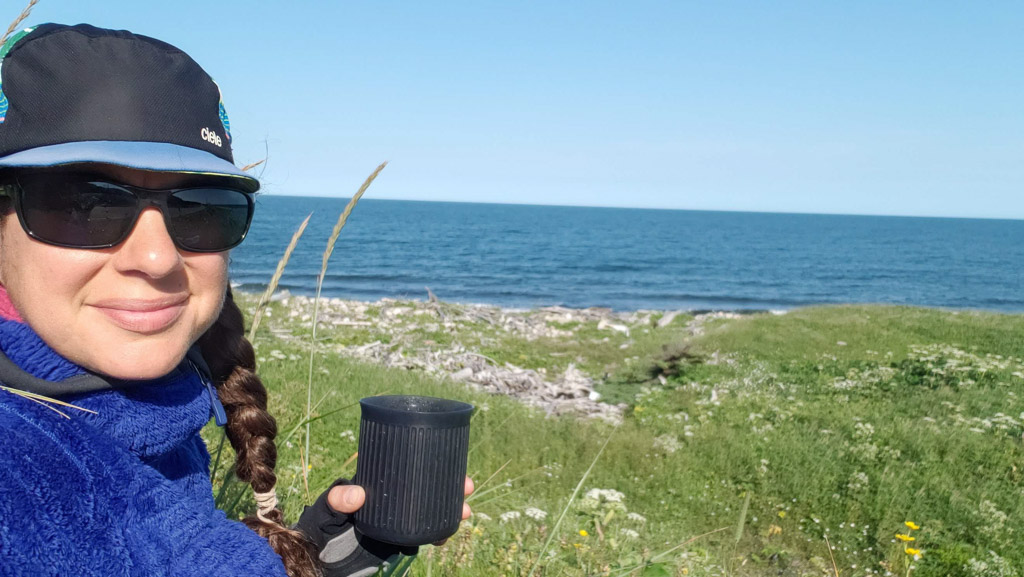 This corner of the country, despite its sometimes undeveloped, bare and wild appearance, is full of natural and human resources !