I am tired.  And I'm hungry.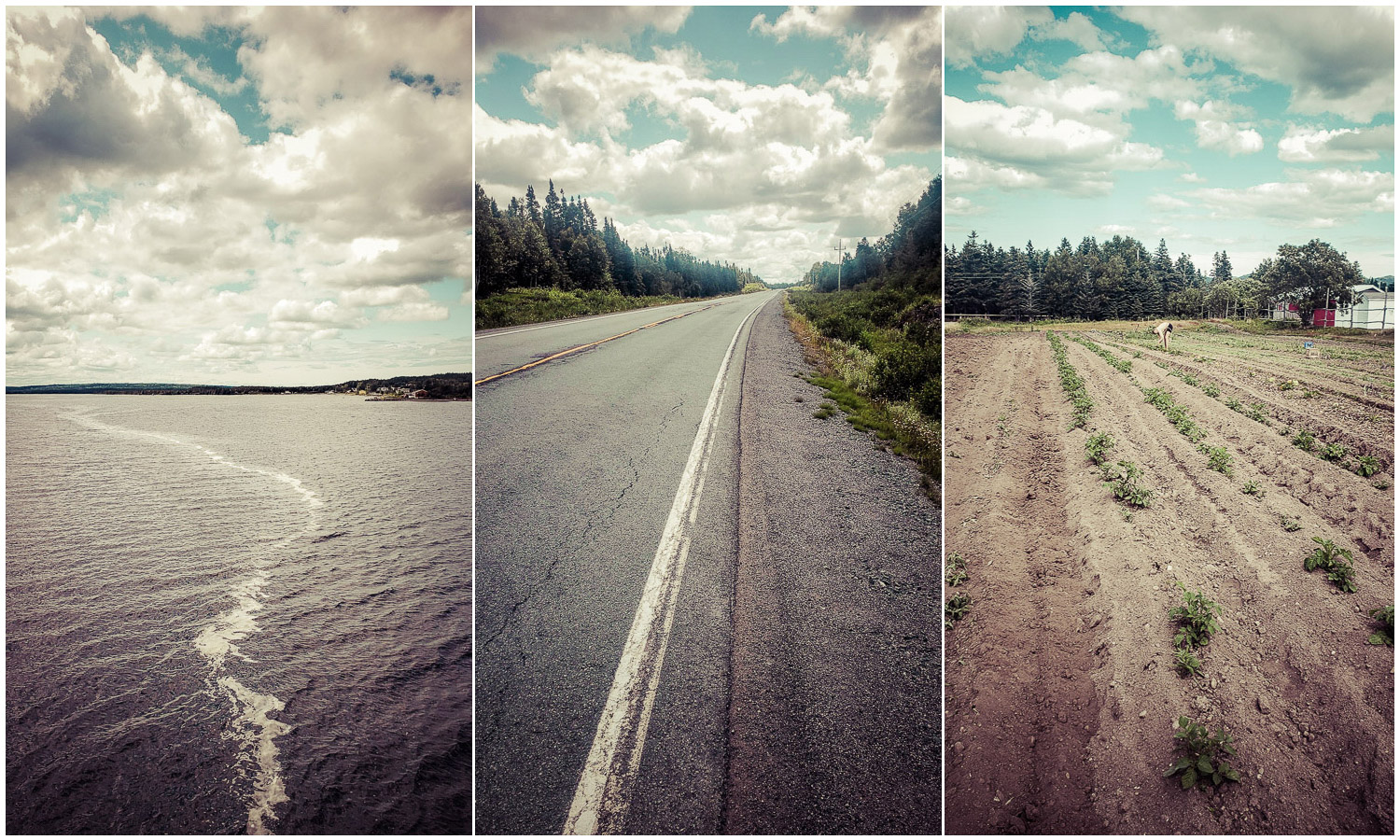 Lines everywhere…
Natural, manufactured, organic, like paths traced more or less ephemeral, to be left behind, to be followed to the end or not, to be cared for in order to better harvest…
Like life itineraries that one must leave, that one wishes to accomplish or that one can change…
The salty air, the breathtaking landscapes, it's all very nice… but you have to eat too!  If I want to keep going, I need good gas in the machine !  Super grade without pesticides !
As much as water was a problem during the crossing of the Grandes Prairies, here it's not the water that's missing, but I have a certain difficulty to get the food that I like !
A decision is made: go along the coast by the sea OR head for the city…  Because I am hungry for fruits and vegetables, which are unfortunately not easy to find in the small villages.
So, the city wins !  Direction Gander and then Eastport…
Eastport is not really a town, but I found an organic vegetable garden in this small village: Eastport 'Organics' !
After more than 200 kilometres, I arrive at this farm…  Of which only one man takes care, accompanied occasionally by some people passing by.  A young German woman, Corine, is there for a few weeks to help Jason on this beautiful farm !  And I'm going to stay there too, the time to help and recharge my batteries.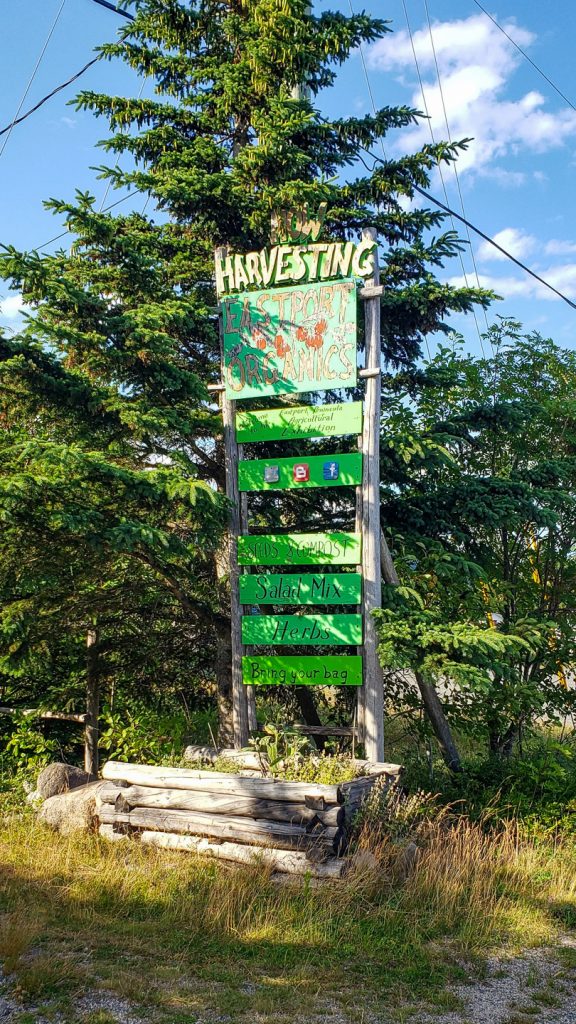 If you would like to spend some time there, working in exchange for good, fresh, healthy meals and also having fun in this wonderful place, you can contact Jason at Eastport Organics and he will be happy to welcome you!  He needs a lot of help !  And this is a beautiful part of the country !
---