Can you get lost on an island?
Who is on an island…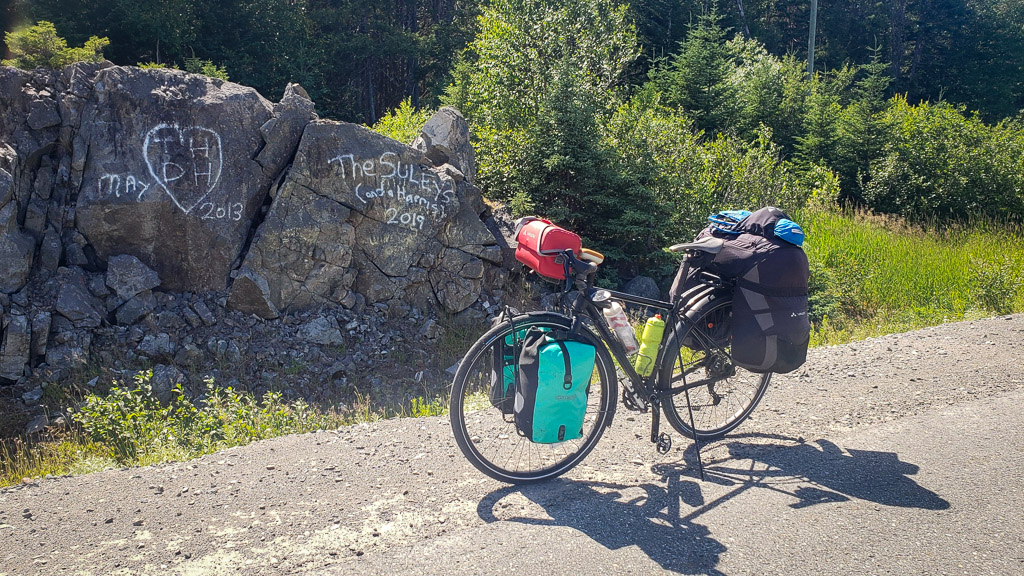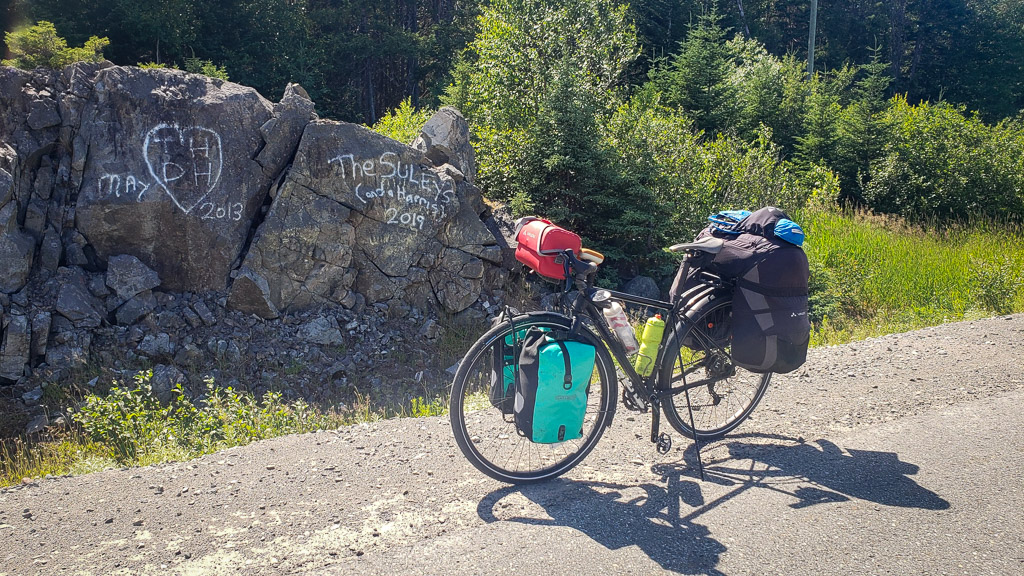 After my ride in the Gros Morne park, I realize when I get my bike back that I have almost no brakes left !  The only bike shop in this area, before the big city of St-John's, is 115 km away.
Luckily, a nice cyclist I met recently on the road offered to take me there with her car and I accepted with great happiness, as I could not see myself getting stuck on the hills without brakes !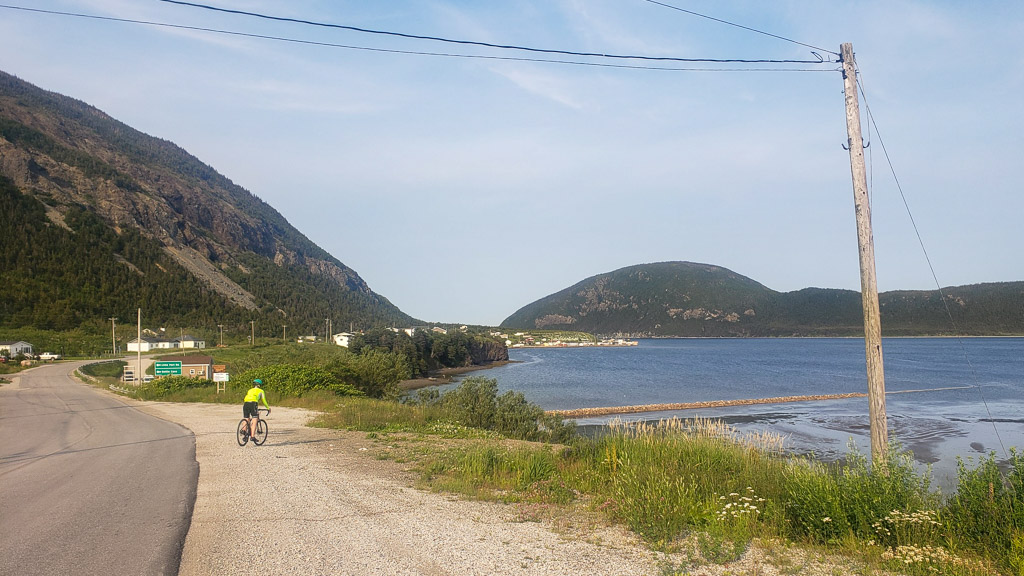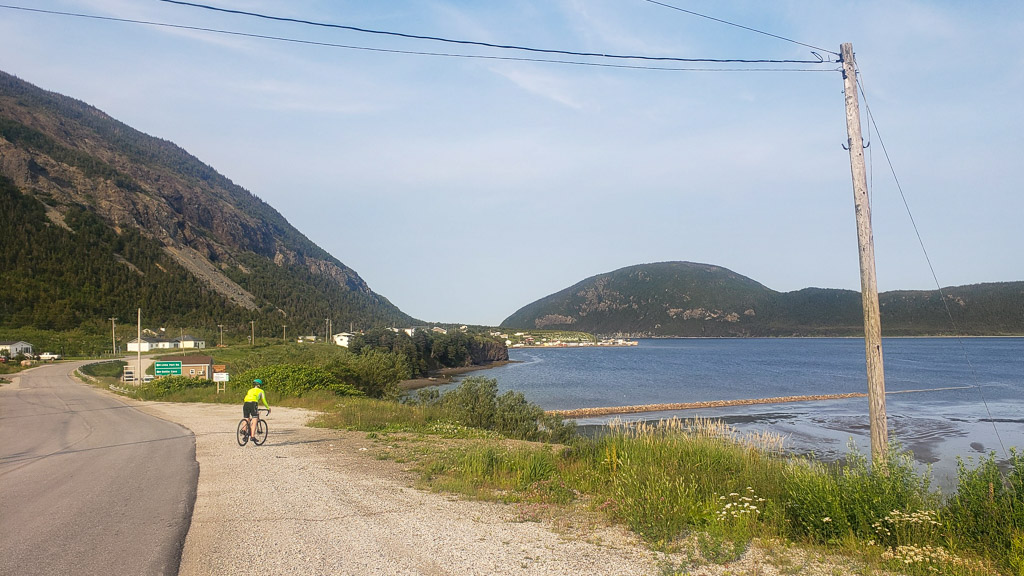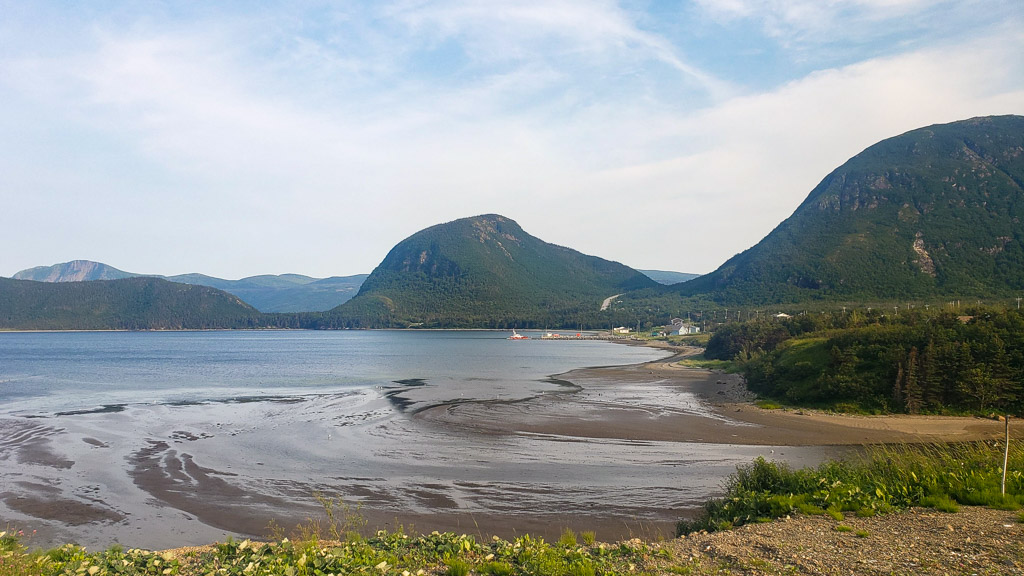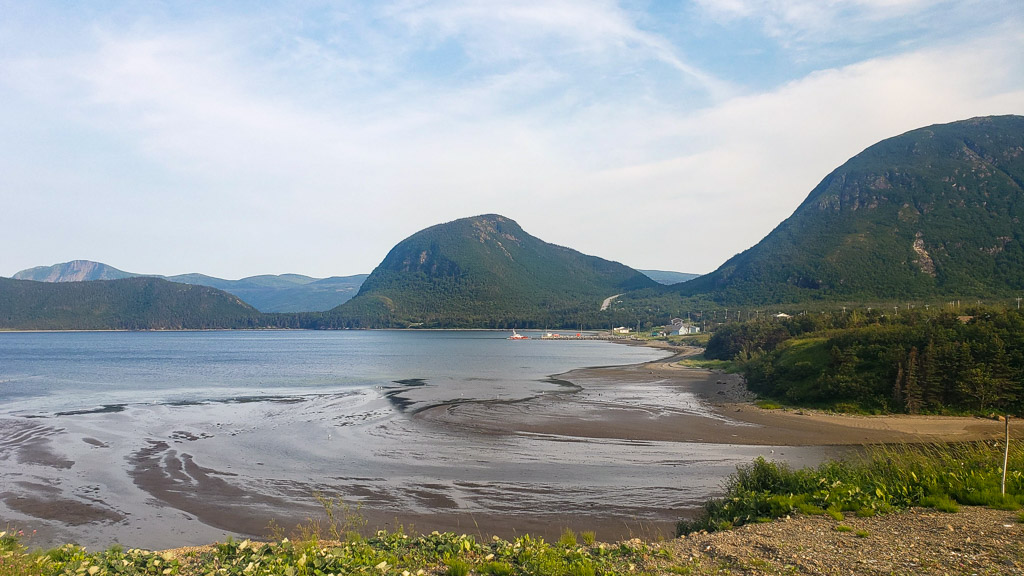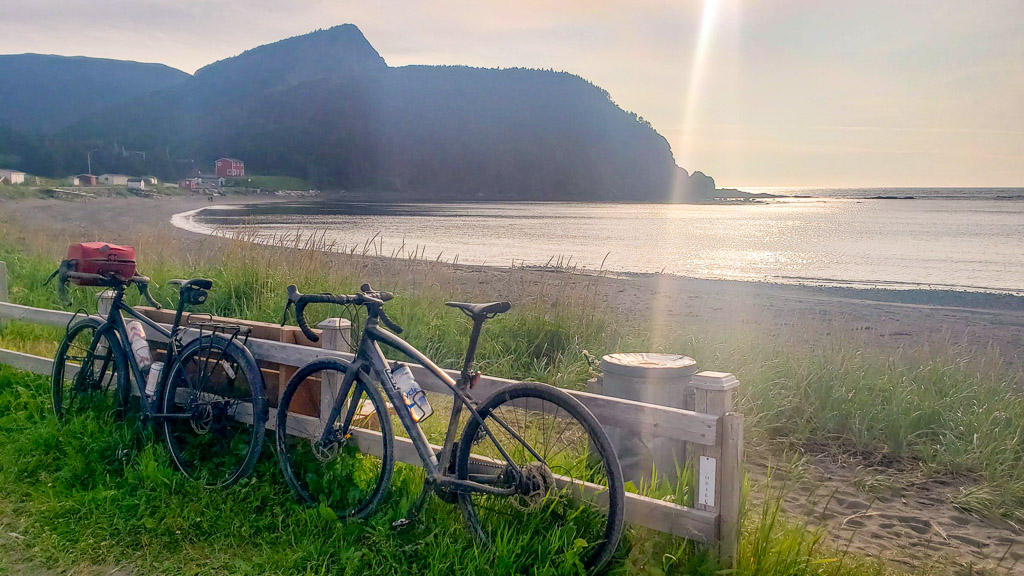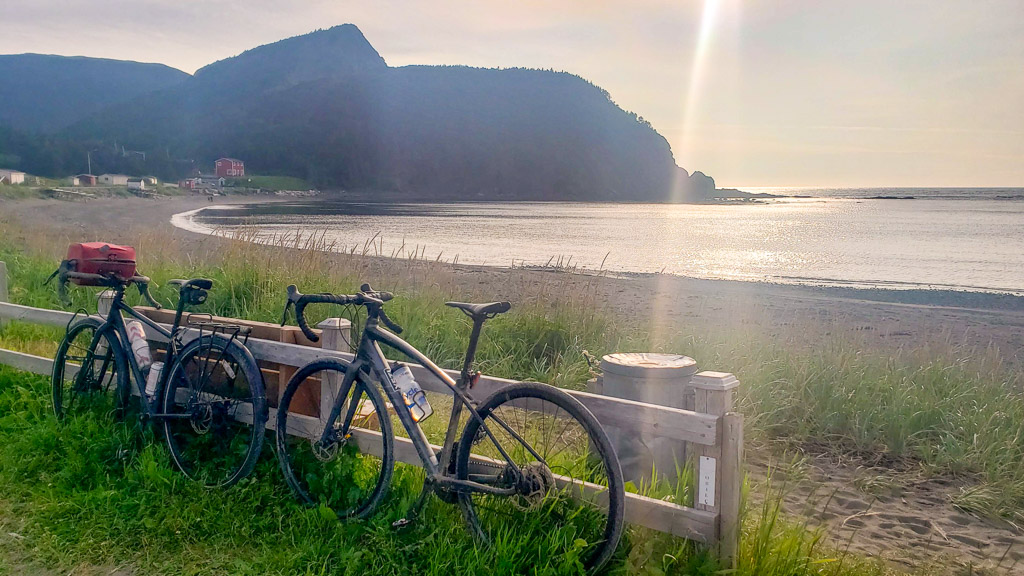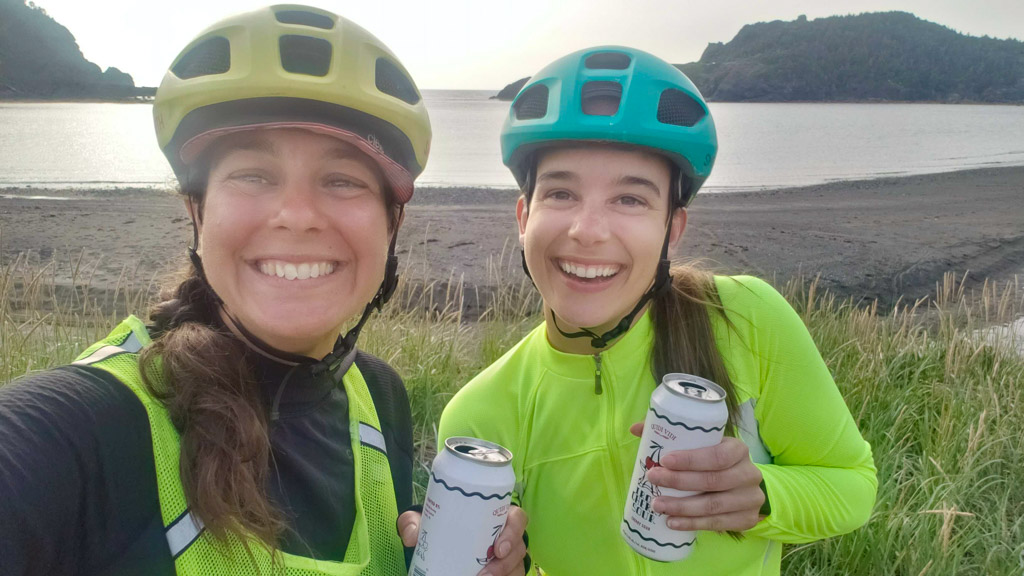 Then, the next day, radio silence in my being… !?!
On the road, all the paths are difficult and some are blocked !… So I have to make detours towards the highway and that extends my route of a good 35 kilometres.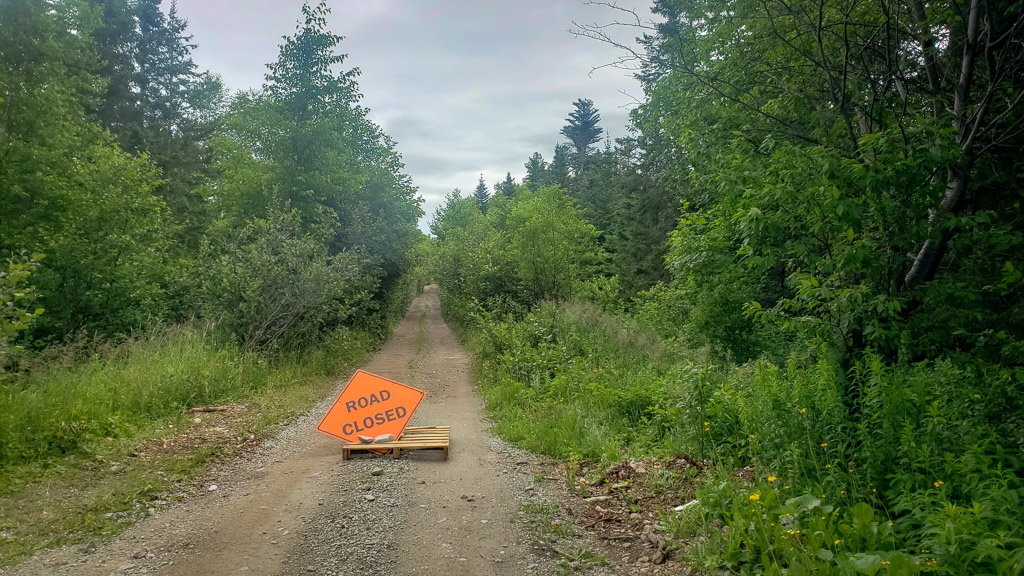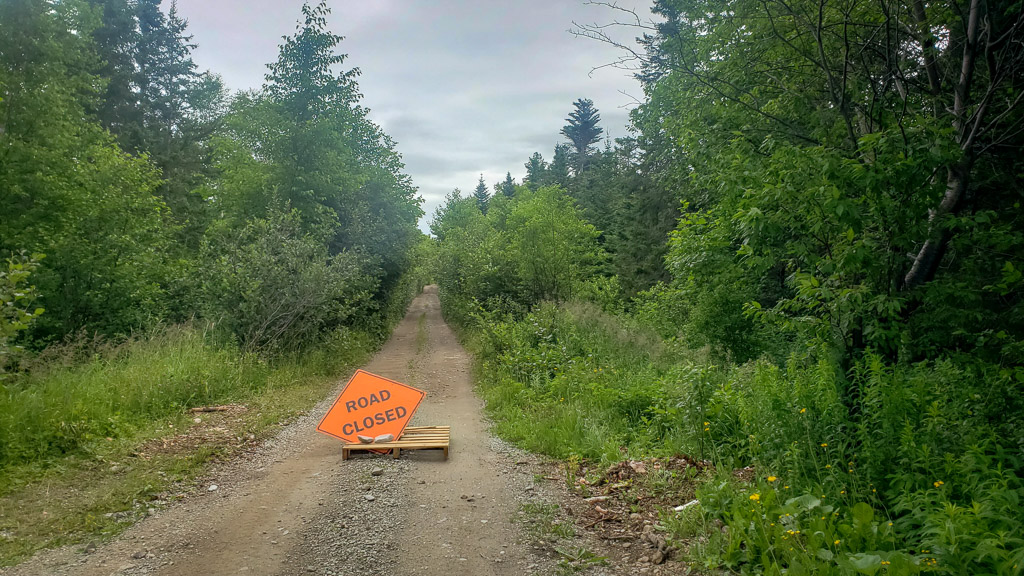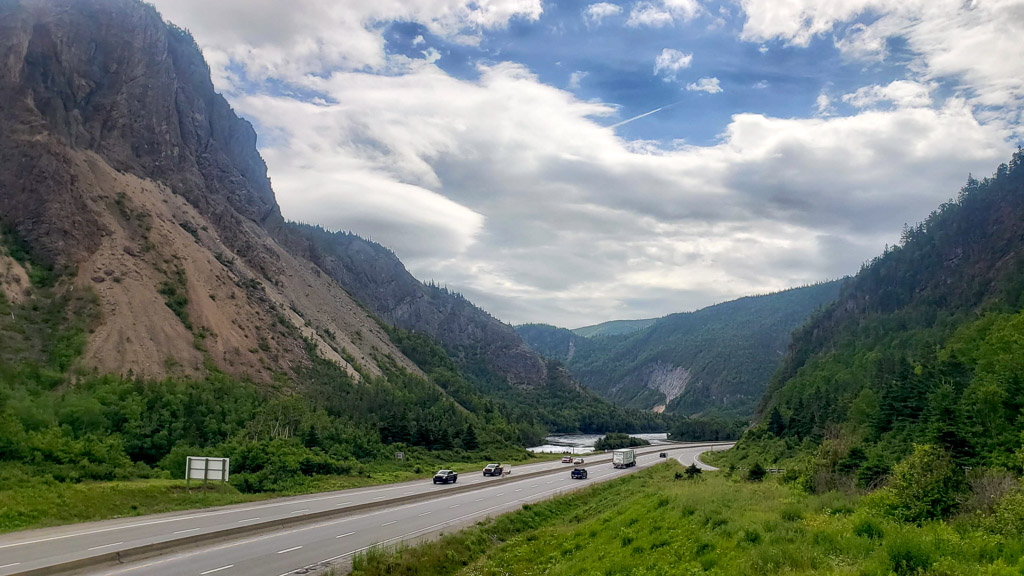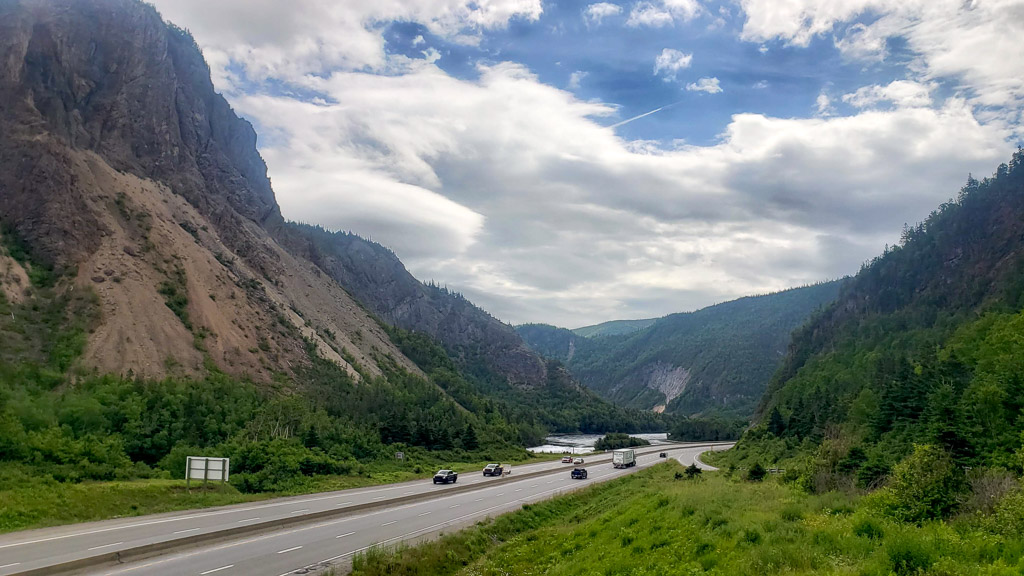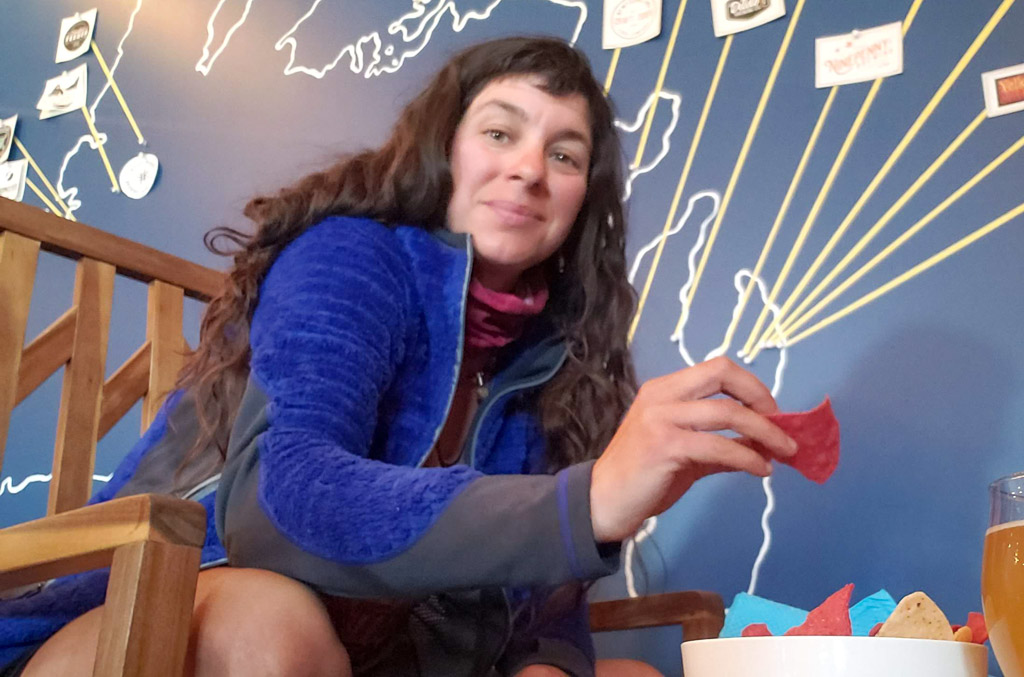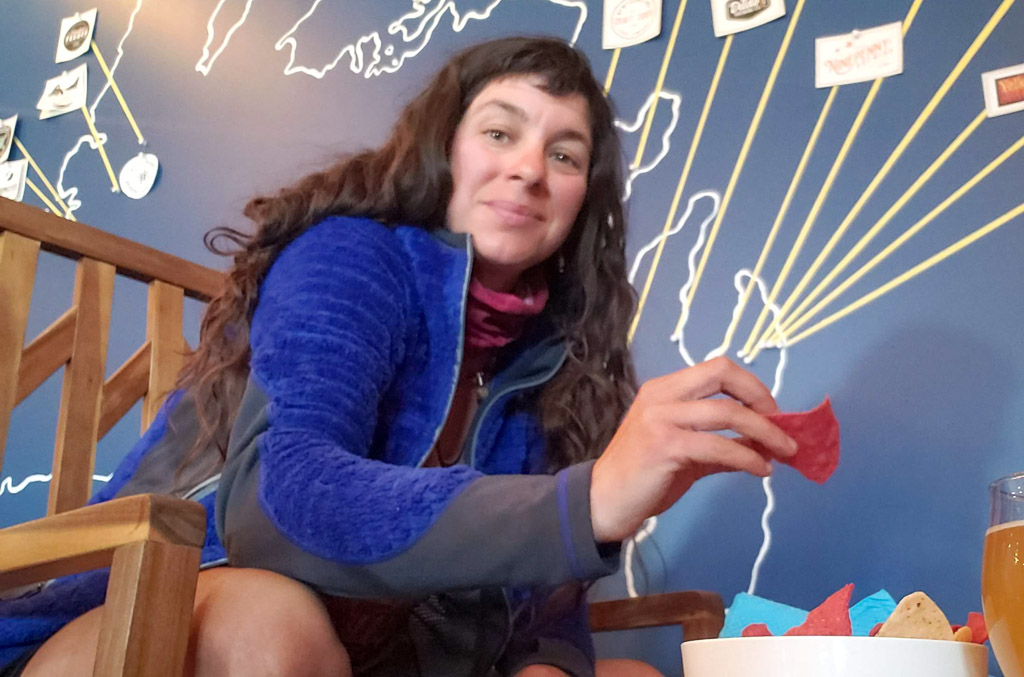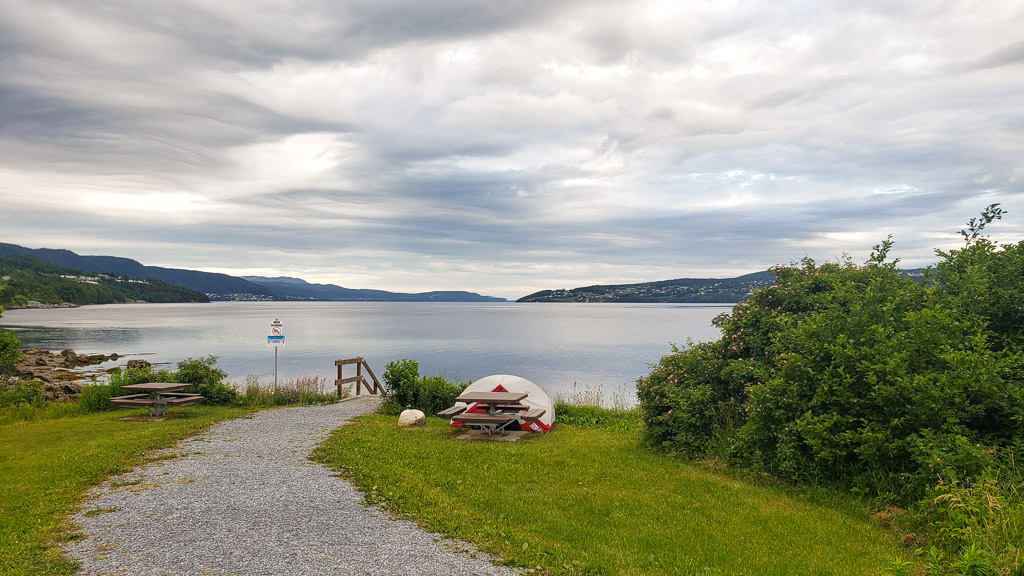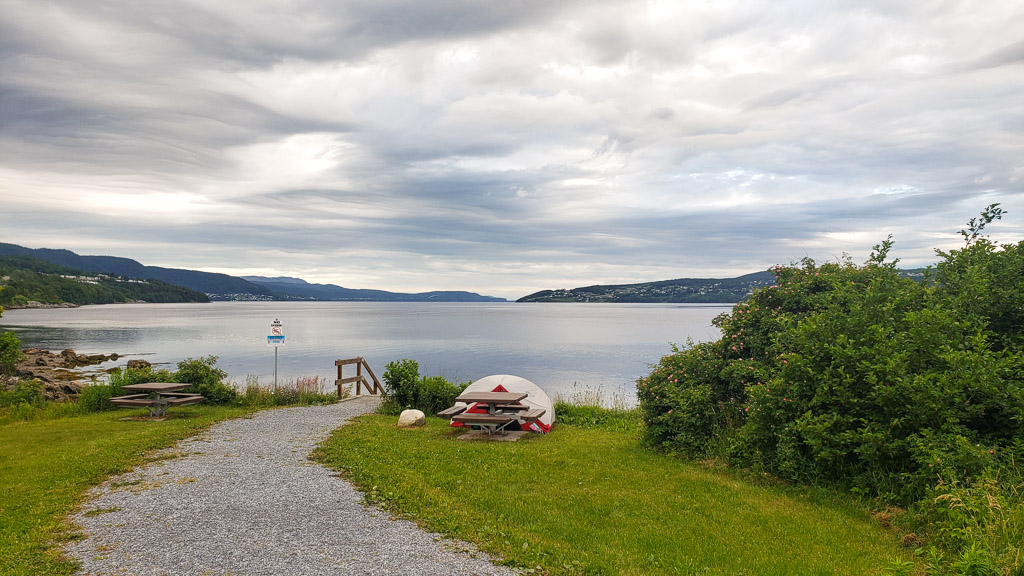 The detours imposed over the last few days have forced me to remain in solidarity with myself and have brought me even more to the centre of my solitude as a road rider; even if these moments of silence are greatly appreciated, I feel more at home in the cycling event than on a Bixi ride !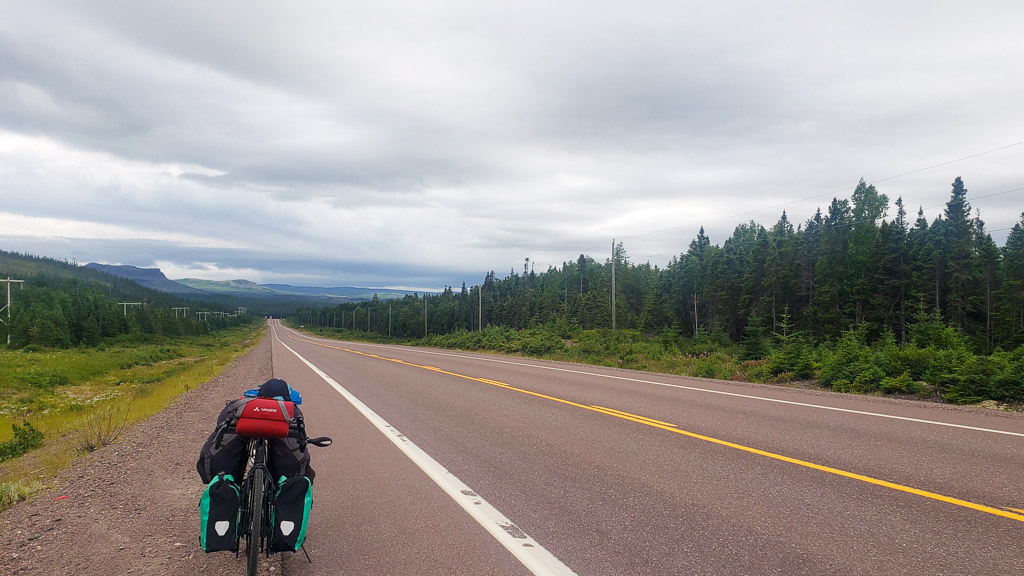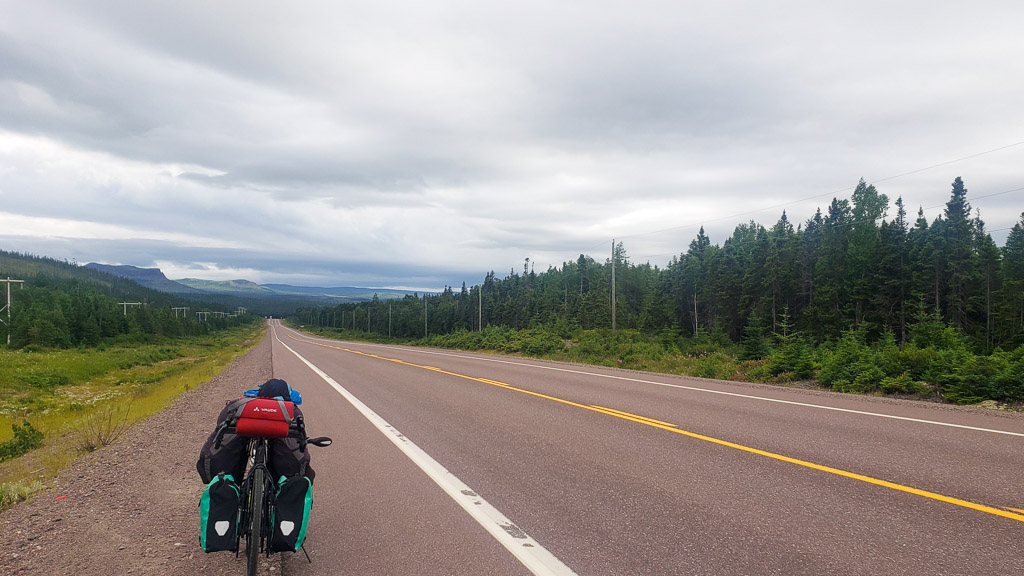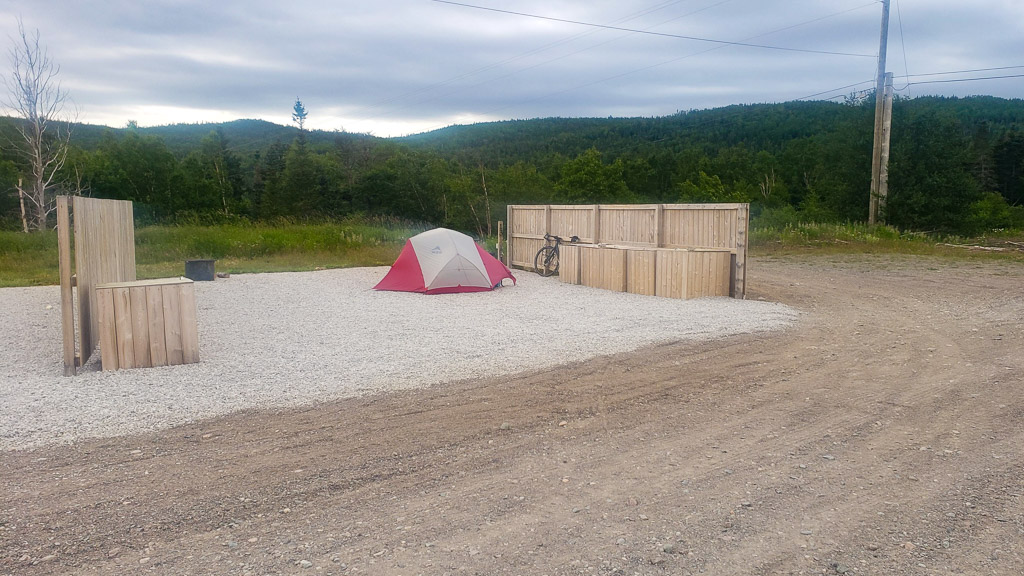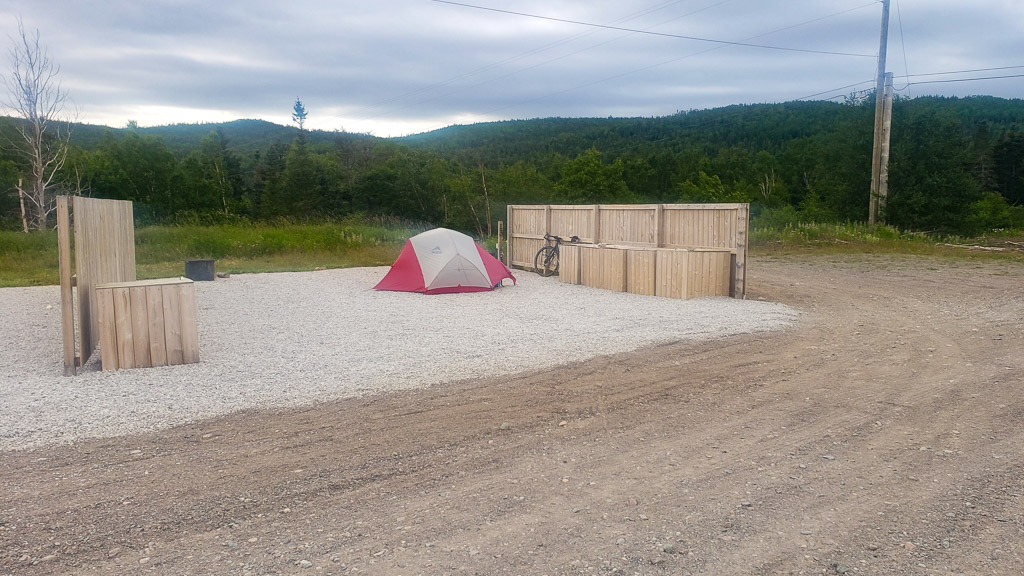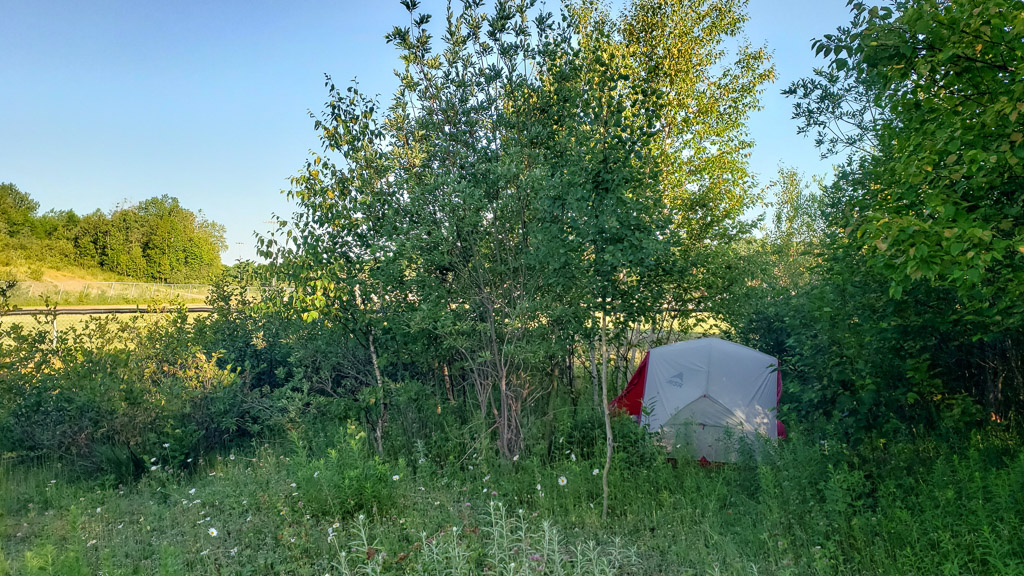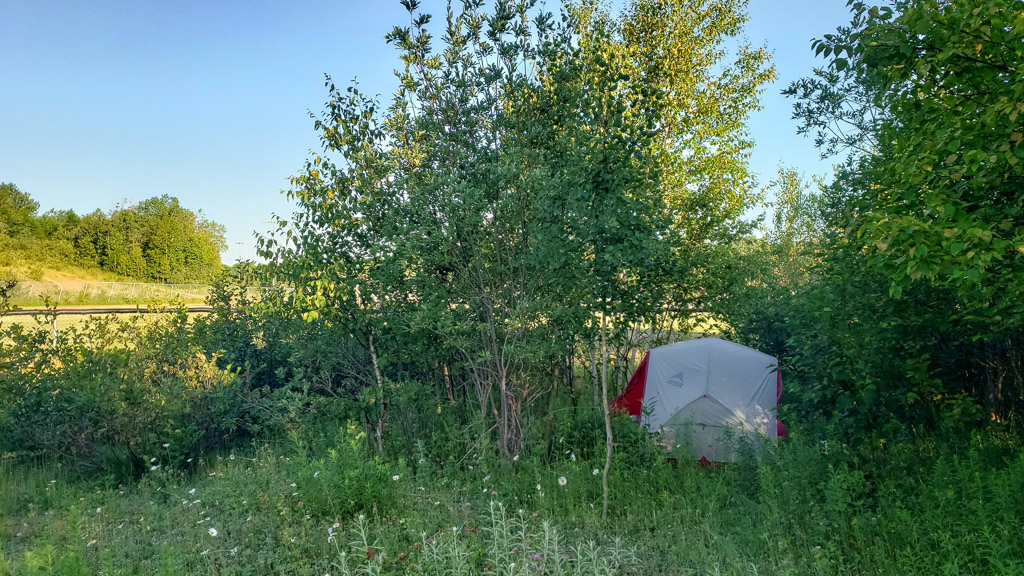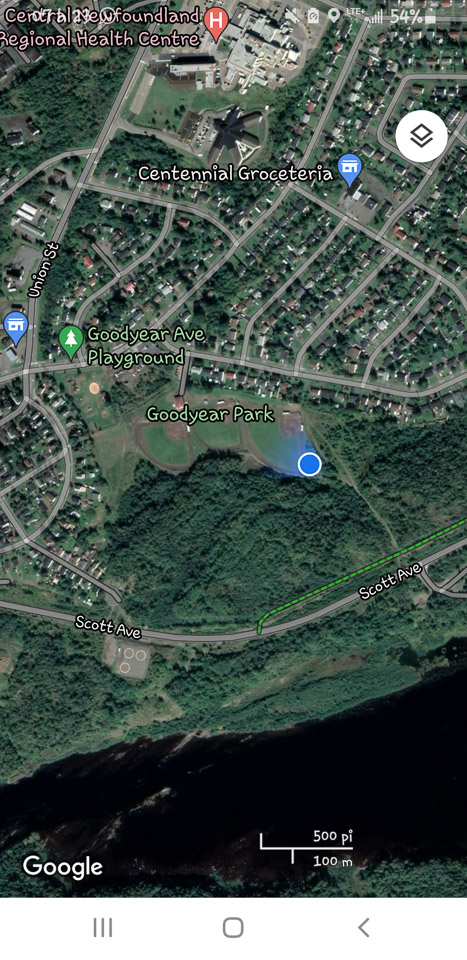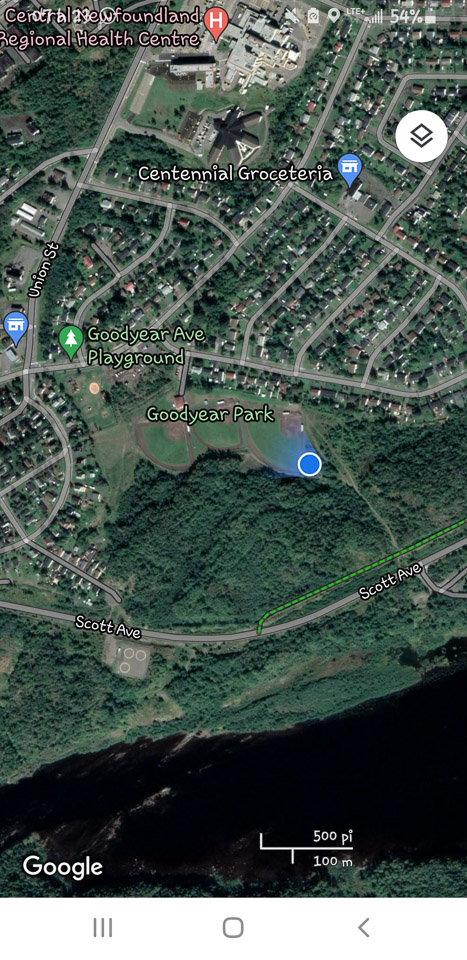 After a few days and more than 300 kilometres, I am still happy to be back in civilization with this arrival in Lewisport and this welcome in a beautiful yellow house filled with sun !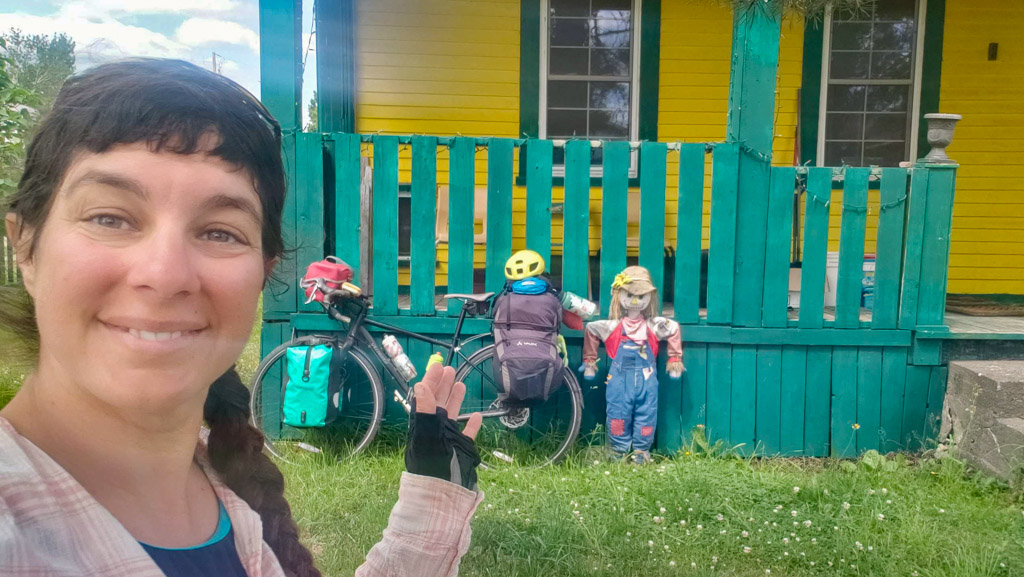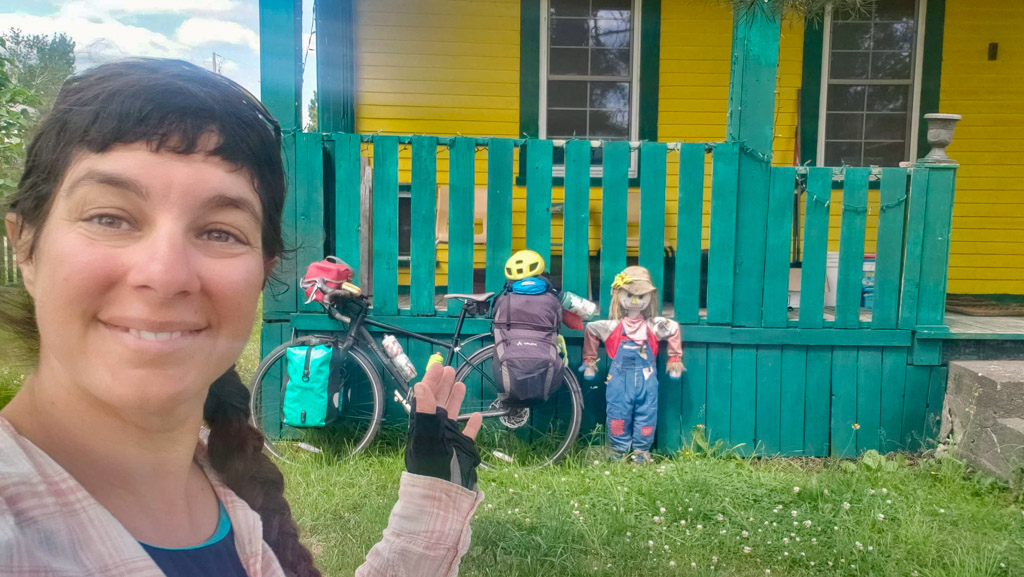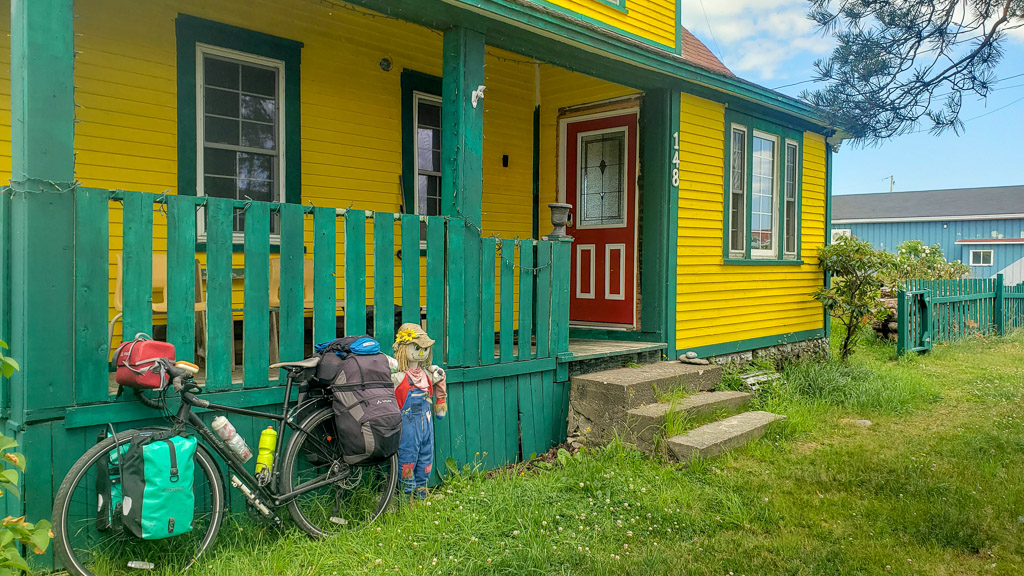 I realise as I make this stop that I have no strength left…
My body and head are tired. My tinnitus has increased and is making an incessant buzzing in my head. The light, the sounds, the smells, the wind have become unbearable.
I was offered accommodation and it was greatly appreciated!
I will be able to rest here, on the sofa in the entrance.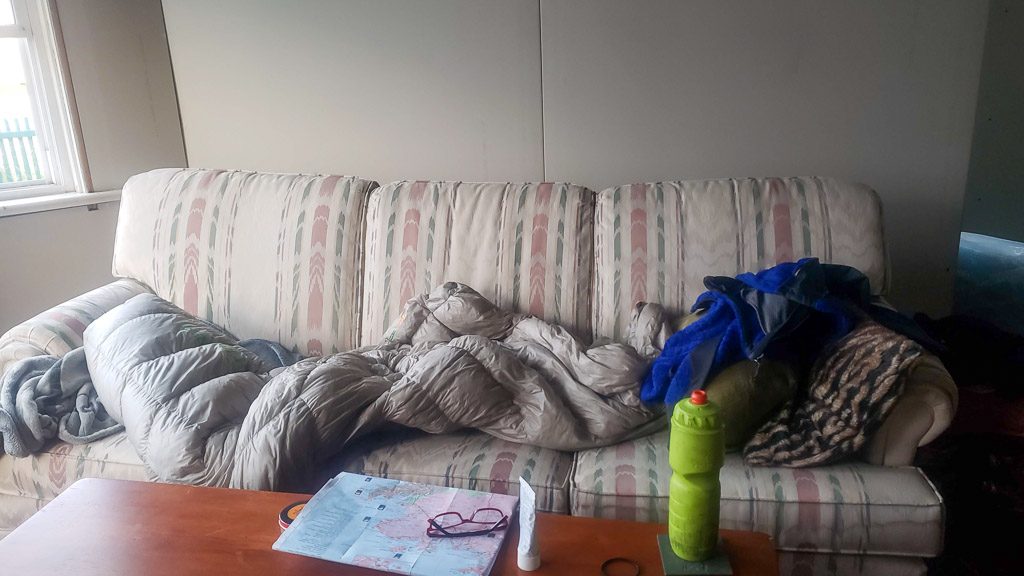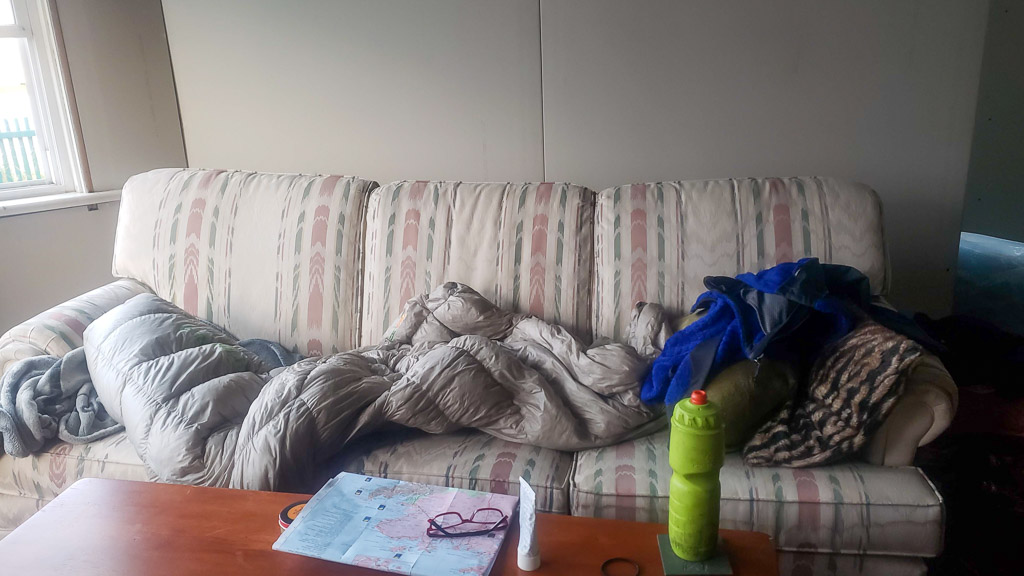 Then a neighbour comes to welcome me, I try with all my being to wake up, it is not easy. I don't want to show my exhaustion, I still want to get to know these people who are rich in history and full of goodness !
Let's go for a little evening in the port with these lovely people !  Sailing is the main subject !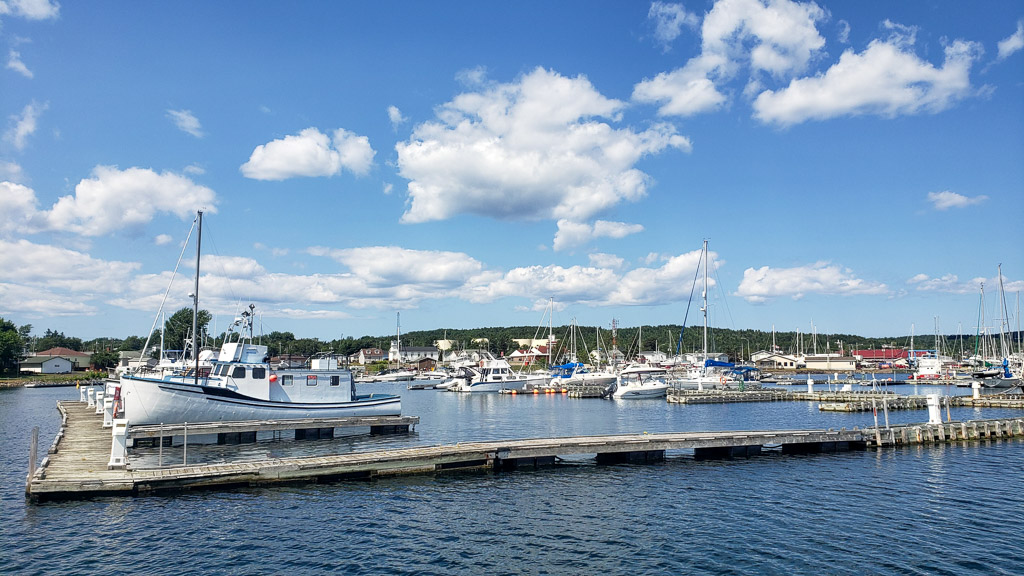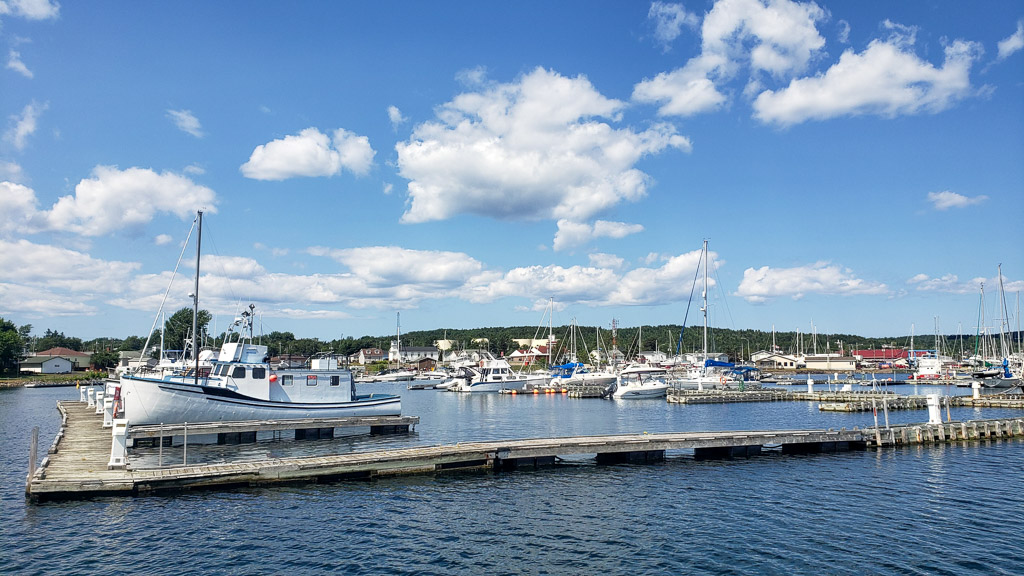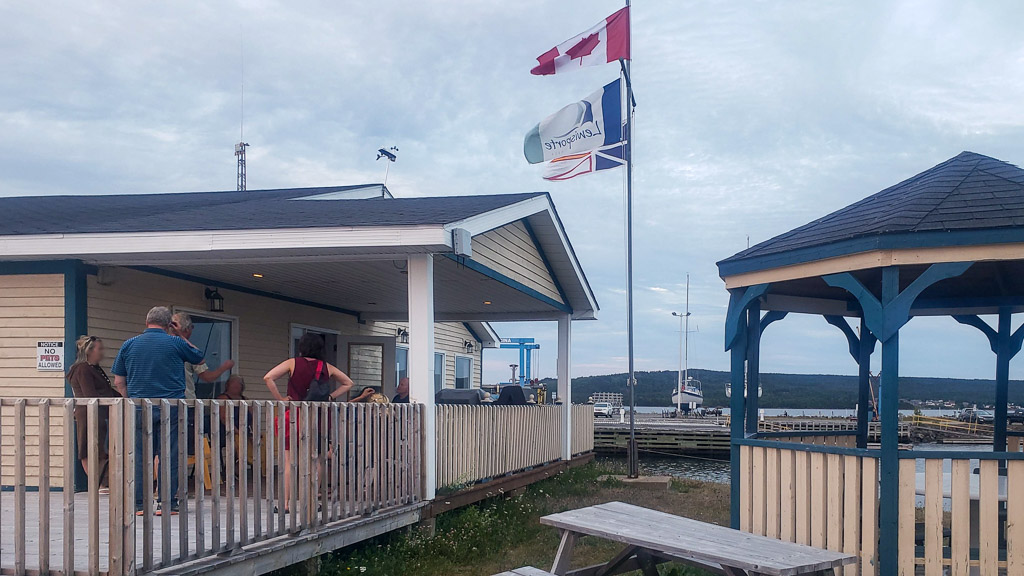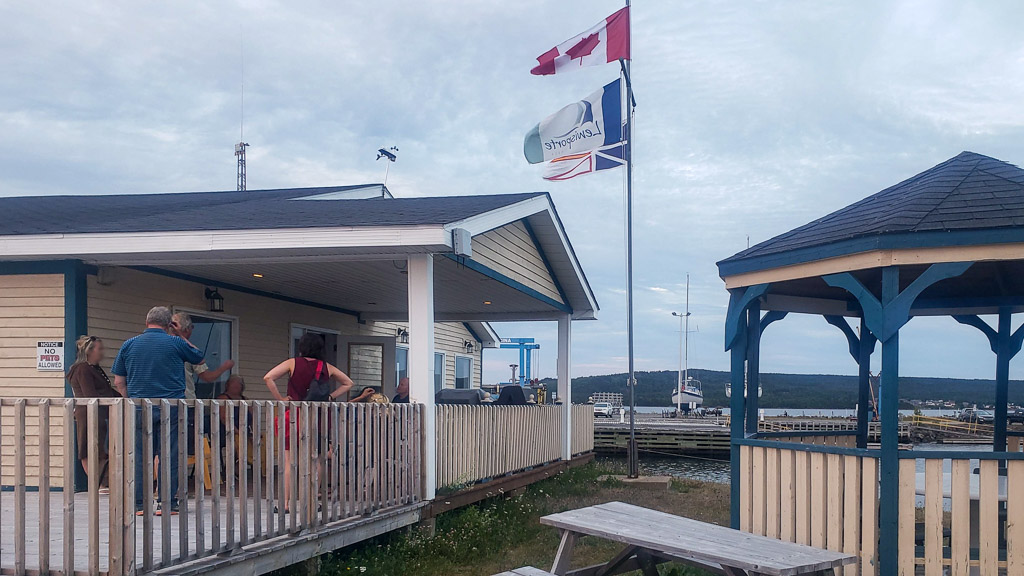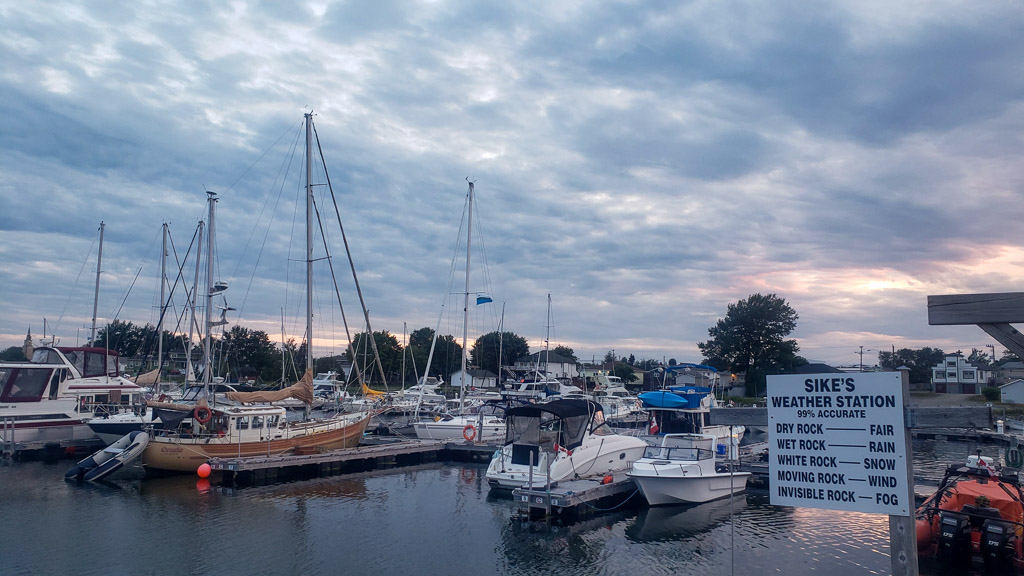 I had planned to take a rest day, then to go on my way…
But I linger; a wonderful woman offers me supper, offers me her car to go grocery shopping, and shares her story and her husband's incredible story with me !
I am so surrounded and absorbed by these people that I don't realise my energy is waning as it demands so much of my attention.
In between these meetings, the need for silence is becoming more and more apparent…
And finally I will need four days spent inside myself and away from the outside world, resting here on the sofa in the hall. How lucky I am to be able to take a break from my nomadic journey! How good the people are to me !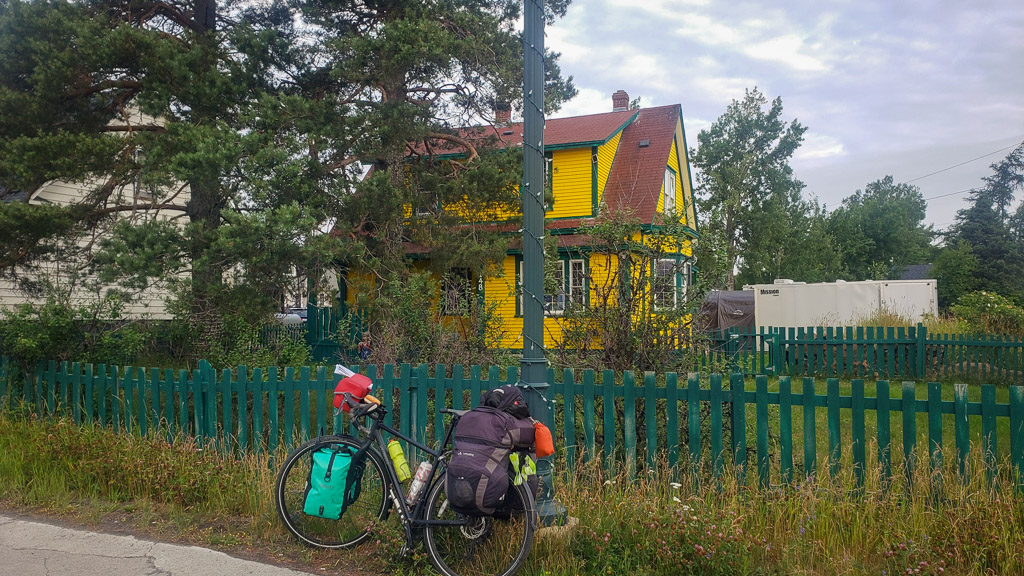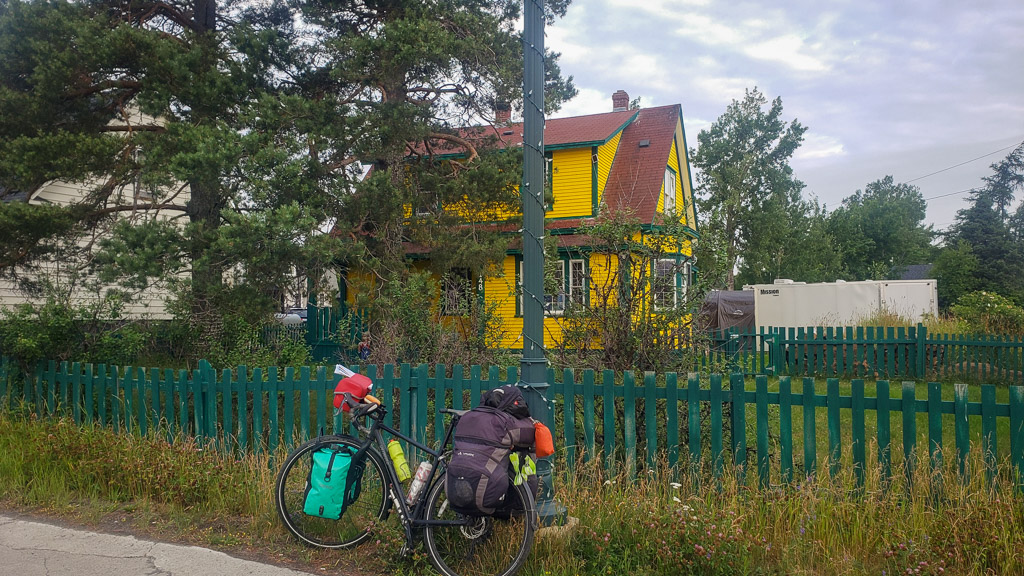 Every evening my luggage and my bike are ready to go, but in the morning when I wake up it's impossible to leave. Have I gone too far ?   Have I pushed my body beyond its limit ?   Will I finally be ready to ride again tomorrow morning ?   I want to so much… No choice, tonight again to rest my head and let go of this questioning…  If this journey is to end, then I will have accomplished a major challenge and learned to recognize my limits more.  Good night Julie…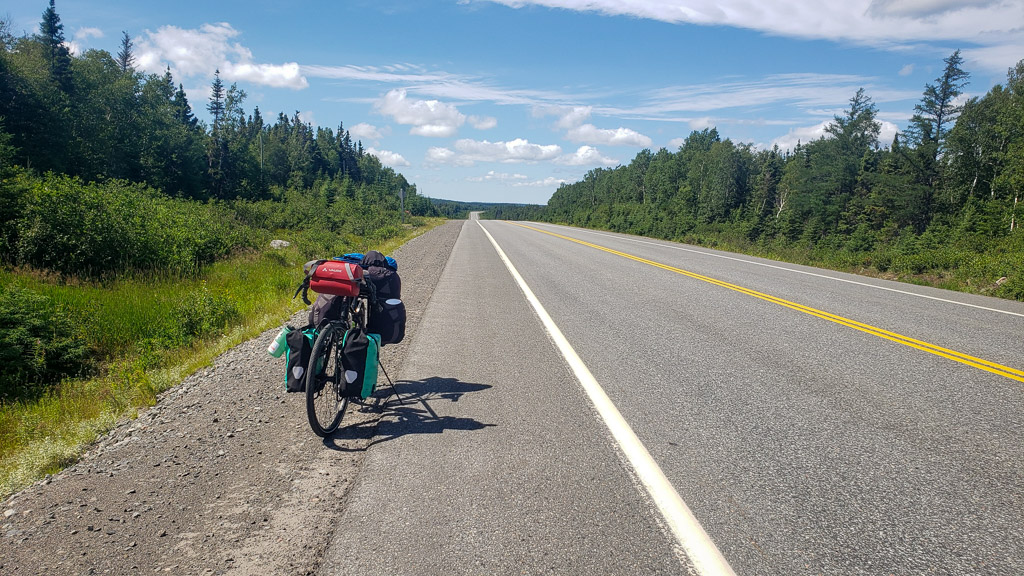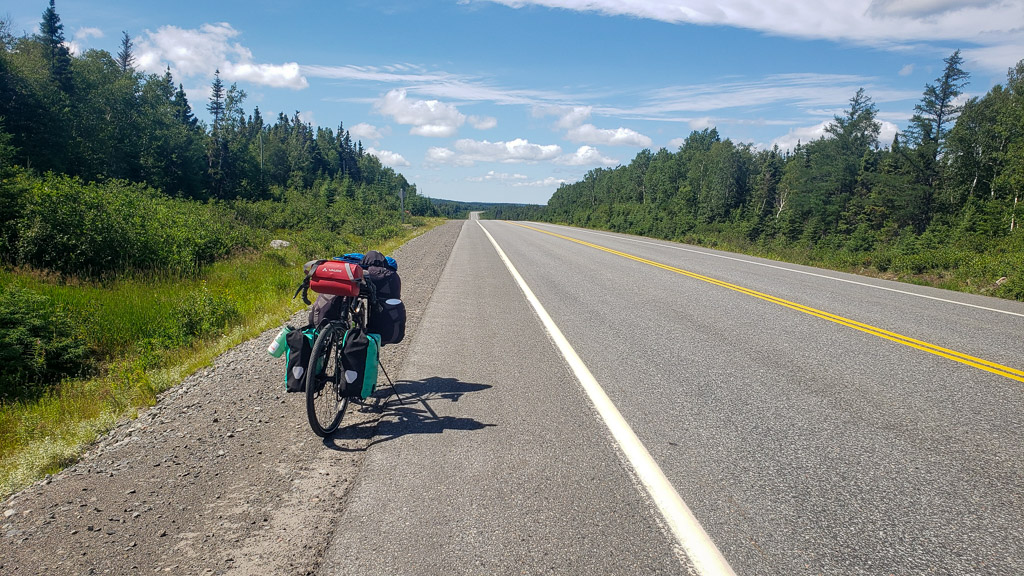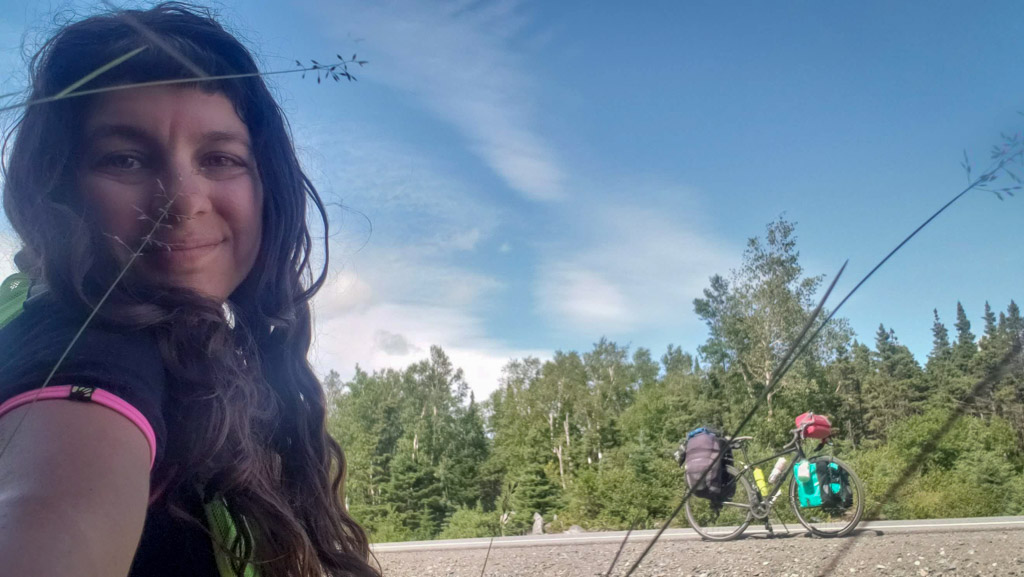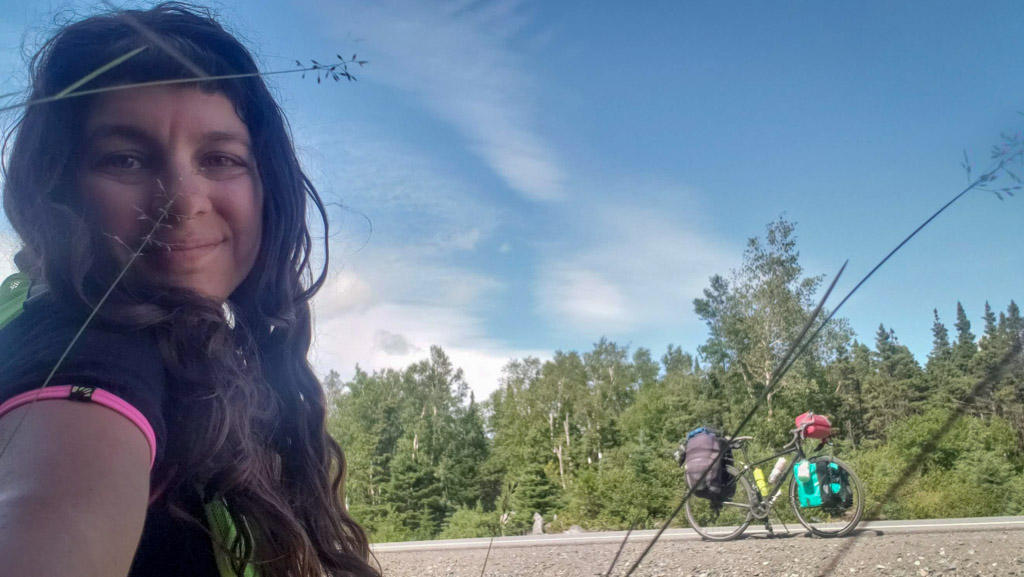 But you know. I'm back on the road, of course !
It seems that my legs are stronger than my head !
But the solitude of the journey has been joined by an air of simplicity…
Pedalling would be enough for me.
Even if deep down, in order to share better, I would embark you all on a one kilometre long tandem-totem pushed or braked by the winds of this Great Country…  Just to hear your breaths in the effort and your cries of joy on the way down !
My trip is not over yet.  Newfoundland is made up of countless islands around an island and attractive peninsulas overlooking an infinite sea…
Next step, Fogo Island and its mythical hotel…
Thank you for continuing to follow me, to read me, to motivate me.